Wrecked by Maria Padian
Rape is an important topic and I think that some still regard it as something that can be brushed off. This story really makes you think. About everything. Review to come soon.
Just One Day by Gayle Forman
I've read other Gayle Forman books and I thought I wouldn't like this because I wasn't a fan in the beginning. It really picked up as I read on though. See review here.
Heir of Fire by Sarah J. Maas
I took way too long to finish this book. I can't wait to read Queen of Shadows. This series is giving me life right now.
Anomaly: The Soul Prophecies by Caitlin Lynagh
I took a little while to finish that book but I still ended up liking the plot and where the author went with it. Review to come soon.
The Wonderful Wizard of Oz by L. Frank Baum
I've watched The Wizard of Oz when I was a kid. Different versions tell the same story in different ways. I was surprised to find out how different the movies were from the original story. Kind of disappointed actually. Like finding out that Santa isn't real.
Miss Peregrine's Home for Peculiar Children by Ransom Riggs
I can't believe I was scared to read this book because of the pictures. While they are creepy, that just adds to the amazingness that is this book. Review to come soon.
DC Universe Rebirth #1 by Geoff Johns
The new phase in the DC Universe. It wasn't a bad start and I loved Geoff Johns' writing in this. I can't wait to continue this series. See review here.
In the Hope of Memories by Olivia Rivers
I didn't think I was going to like this book and the first few chapter made me think that I was right. This book picked up a lot after the other characters were introduced. Liked it a lot. See review here.
A Court of Thorns and Roses by Sarah J. Maas
Beauty and the Beast is my all time favourite fairytale and reading this retelling by Sarah J. Maas one of my favourite authors made it so much better. I loved everything about this book. Rhysand forever! Review to come soon.
One-Punch Man Vol.3 by ONE
While the first two volumes were funny, this one was more plot-based. It included backstories and more insight into the Hero Association's world.
Requiem by Lauren Oliver
I loved the first book and I thought the second was so-so but it was enough to make me want to finish the trilogy. This was extremely anti-climatic but the writing style wasn't bad. It's just the way the story was executed that made me not like it that much.
Gifted by J.A. George
This was a good start to the series and throughout most of the book I didn't really have an opinion on it. I liked where the author went with the story and it was certainly interesting enough to make me want to read more. See review here.
The Death Cure by James Dashner
Ah yes! Really loved this. It's the end right? It's the end. I liked this and The Scorch Trials so much better The Maze Runner. Can't wait to read The Kill Order and Fever Code.
The Flash: Rebirth #1
This is the continuation of the Rebirth phase in the DC Universe. I didn't think that I'd get addicted…but I am. See review here.
The Miserable Mill by Lemony Snicket
This book wasn't my favourite in the series so far. It was different than the others but it didn't pull me in as the first three did.
Harry Potter and the Cursed Child by J.K. Rowling, Jack Thorne & John Tiffany
OMFG THIS BOOK WAS AMAZING! ALL DOUBTS WERE GONE BARELY 2 SCENES IN! READ THIS PEOPLE. READ IT NOW! Review to come soon.
Total Read in July: 16 Books
DNF'd:
---
This section is not going to be done for a while and that's okay. I'm a bit busy where reading is concerned but some time I'll get through them all and this section will have a completely new set of books.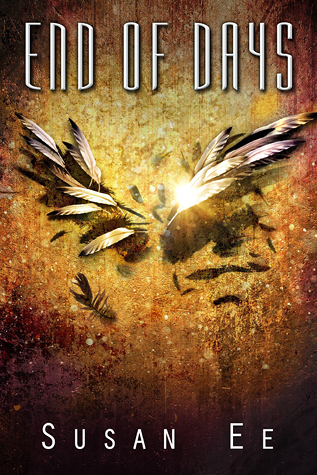 Goodreads Genre Challenge: War