Chained by Susanne Valenti
The first book in the Cage of Lies series. Susanne was kind enough to allow me to read an ARC of her book. THIS BOOK IS AMAZING!! Full review here.
The Faerie Guardian by Rachel Morgan
Faeries, humans and halflings (no, not the ones from The Hobbit). Interesting read although a tad bit predictable. Review to come soon.
Annabel by Lauren Oliver
This is from the point of view from Lena's mother. I read Delirium earlier in this year and liked it a lot. I think that Annabel came off better since I had a background knowledge of the story.
Hana by Lauren Oliver
This is from Hana's point of view and takes place between Delirium and Pandemonium. I can't help but be angry at Hana because of the last line. (No spoilers, don't worry) And to think, I was going to quit this series because I'm taking so long to finish Pandemonium.
Broken by Kathleen Hayes
This is not for younger readers. Extremely adult content and stuff like that. Yes, I'm uncomfortable using the word…sex. Anyway, there's some of that towards the end. Good short story though. Full review here.
Cut Glass by Susanne Valenti
The prequel novella to Chained. It focuses on a character that isn't introduced until Linked. Good writing style but Crystal annoyed me a bit. Full review here.
Linked by Susanne Valenti
Amazing book!! Amazing writing. Loved every moment. I might be addicted to this saga now. Full review here.
Come Sit by Me by Thomas Hoobler
Ugh! This book. Not the best and not one I enjoyed. It didn't put me off from these kind of books though. Review to come soon.
Tesla by Mark Lingane
This book was a bit weird and confusing at times and it's science. It's science everywhere. I wasn't bothered by the subject but the story didn't appeal to me. Review to come soon.
Pandemonium by Lauren Oliver
The sequel to Delirium. I enjoyed both books but I took a month to finish this book. It was the same like Come Sit by Me in relation to me having to put it down for a long time. I shall continue and read the final book because I'm curious.
The Bane Chronicles by Cassandra Clare, Sarah Rees Brennan & Maureen Johnson
This is a short story collection of Magnus Bane's life and some familiar scenes through Magnus' eyes. I loved the stories and it was a nice refresher since completing City of Heavenly Fire. Review to come soon.
Nirvana by J.R. Stewart
Virtual vs. Reality. This is a dystopian novel that has action and mystery but makes you narrow your eyes at times. Review to come soon.
Emerge by Melissa A. Craven
I liked this book but at times it annoyed me. I'm a naturally grumpy person so my mood wasn't the best for this book. Let's just say I have a love/hate relationship with this book. Review to come soon.
Quidditch Through the Ages by J.K. Rowling
It's about time I read this! I'm not really a sports fan so I was reluctant to read this but I'm so glad I did! I loved it.
Total Read in the month of October: 14 Books
---
I haven't managed to complete the TBR I set for myself last this month so I hope November will fare better. It's going to be a mix of writing and reading for me since I'm taking part in NaNoWriMo this year and I feel I should spend more time than usual on my writing.
Also, as it's the second last month of the year, I need to work on finishing off all my unfinished books as I'm going on vacation and I don't want that responsibility hanging over my head.
There's no guarantee that I'll finish all these books in November, but here's to hoping. (Also, I've been reading Dracula since March. It's really not as scary as I thought it was. My mom says the movie, the book, everything about it was terrifying when it was mentioned as she was growing up.) With NaNoWriMo just a few hours away I need to focus on that too. This will be my biggest challenge for me this year, both mentally and emotionally (I don't do well under pressure).
Goodreads Genre Challenge: Thriller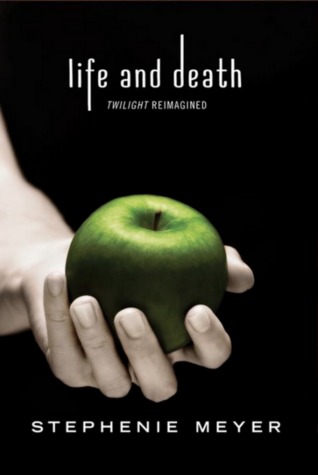 ARCs that I have yet to read (Still!)