1 May
A Court of Frost and Starlight (ACOTAR, #3.1) by Sarah J. Maas
The Winter Solstice. In a week. I was still new enough to being High Lady that I had no idea what my formal role was to be. If we'd have a High Priestess do some odious ceremony, as lanthe had done the year before. A year. Gods, nearly a year since Rhys had called in his bargain, desperate to get me away from the poison of the Spring Court to save me from my despair. Had he been only a minute later, the Mother knew what would have happened. Where I'd now be. Snow swirled and eddied in the garden, catching in the brown fibers of the burlap covering the shrubs My mate who had worked so hard and so selflessly, all without hope that I would ever be with him We had both fought for that love, bled for it. Rhys had died for it.
---
The Burning Maze (The Trials of Apollo, #3) by Rick Riordan
The formerly glorious god Apollo, cast down to earth in punishment by Zeus, is now an awkward mortal teenager named Lester Papadopoulos. In order to regain his place on Mount Olympus, Lester must restore five Oracles that have gone dark. But he has to achieve this impossible task without having any godly powers and while being duty-bound to a confounding young daughter of Demeter named Meg. Thanks a lot, Dad.
With the help of some demigod friends, Lester managed to survive his first two trials, one at Camp Half-Blood, and one in Indianapolis, where Meg received the Dark Prophecy. The words she uttered while seated on the Throne of Memory revealed that an evil triumvirate of Roman emperors plans to attack Camp Jupiter. While Leo flies ahead on Festus to warn the Roman camp, Lester and Meg must go through the Labyrinth to find the third emperor—and an Oracle who speaks in word puzzles—somewhere in the American Southwest. There is one glimmer of hope in the gloom-filled prophecy: The cloven guide alone the way does know. They will have a satyr companion, and Meg knows just who to call upon. . . .
---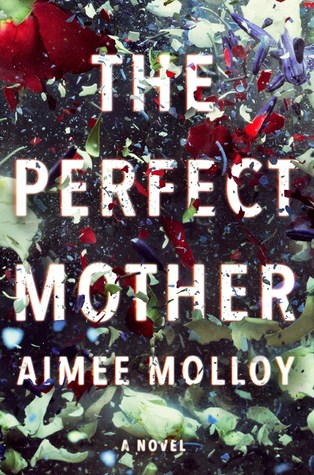 The Perfect Mother by Aimee Molloy
Vanity Fair calls it one of the most anticipated books of the summer. Soon to be a major motion picture starring Scandal's Kerry Washington. 
An addictive psychological thriller about a group of women whose lives become unexpectedly connected when one of their newborns goes missing.
They call themselves the May Mothers—a collection of new moms who gave birth in the same month. Twice a week, with strollers in tow, they get together in Prospect Park, seeking refuge from the isolation of new motherhood; sharing the fears, joys, and anxieties of their new child-centered lives.
When the group's members agree to meet for drinks at a hip local bar, they have in mind a casual evening of fun, a brief break from their daily routine. But on this sultry Fourth of July night during the hottest summer in Brooklyn's history, something goes terrifyingly wrong: one of the babies is abducted from his crib. Winnie, a single mom, was reluctant to leave six-week-old Midas with a babysitter, but the May Mothers insisted that everything would be fine. Now Midas is missing, the police are asking disturbing questions, and Winnie's very private life has become fodder for a ravenous media.
Though none of the other members in the group are close to the reserved Winnie, three of them will go to increasingly risky lengths to help her find her son. And as the police bungle the investigation and the media begin to scrutinize the mothers in the days that follow, damaging secrets are exposed, marriages are tested, and friendships are formed and fractured.
***
3 May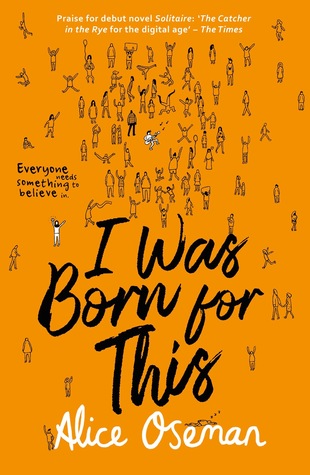 I Was Born for This by Alice Oseman
For Angel Rahimi, life is only about one thing: The Ark – a pop-rock trio of teenage boys who are currently taking the world by storm. Being part of The Ark's fandom has given her everything – her friendships, her dreams, her place in the world.
Jimmy Kaga-Ricci owes everything to The Ark too. He's their frontman – and playing in a band is all he's ever dreamed of doing. It's just a shame that recently everything in his life seems to have turned into a bit of a nightmare.
Because that's the problem with dreaming – eventually, inevitably, real life arrives with a wake-up call. And when Angel and Jimmy are unexpectedly thrust together, they will discover just how strange and surprising facing up to reality can be.
***
8 May
Puddin' (Dumplin', #2) by Julie Murphy
It is a companion novel to Dumplin', which follows supporting characters from the first book in the months after Willowdean's star turn in the Clover City pageant. 
Millie Michalchuk has gone to fat camp every year since she was a girl. Not this year. This year she has new plans to chase her secret dream—and to kiss her crush. Callie Reyes is the pretty girl who is next in line for dance team captain and has the popular boyfriend. But when it comes to other girls, she's more frenemy than friend. When circumstances bring the girls together over the course of a semester, they will surprise everyone (especially themselves) by realizing they might have more in common than they ever imagined.
***
15 May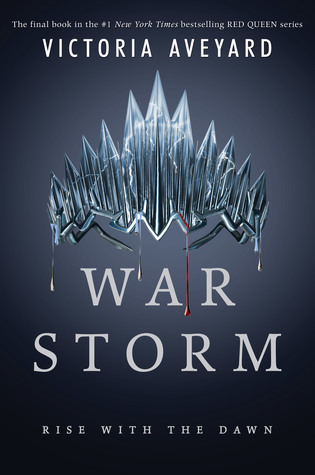 War Storm (Red Queen, #4) by Victoria Aveyard
VICTORY COMES AT A PRICE.
Mare Barrow learned this all too well when Cal's betrayal nearly destroyed her. Now determined to protect her heart—and secure freedom for Reds and newbloods like her—Mare resolves to overthrow the kingdom of Norta once and for all… starting with the crown on Maven's head.
But no battle is won alone, and before the Reds may rise as one, Mare must side with the boy who broke her heart in order to defeat the boy who almost broke her. Cal's powerful Silver allies, alongside Mare and the Scarlet Guard, prove a formidable force. But Maven is driven by an obsession so deep, he will stop at nothing to have Mare as his own again, even if it means demolishing everything—and everyone—in his path.
War is coming, and all Mare has fought for hangs in the balance. Will victory be enough to topple the Silver kingdoms? Or will the little lightning girl be forever silenced?
In the epic conclusion to Victoria Aveyard's stunning series, Mare must embrace her fate and summon all her power… for all will be tested, but not all will survive.
---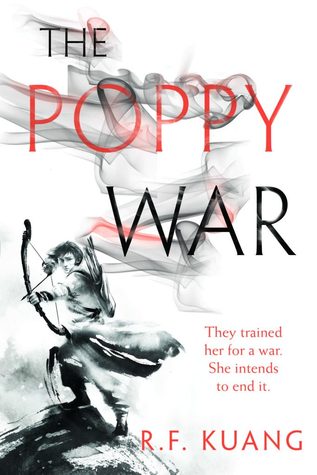 The Poppy War by R.F. Kuang
When Rin aced the Keju—the Empire-wide test to find the most talented youth to learn at the Academies—it was a shock to everyone: to the test officials, who couldn't believe a war orphan from Rooster Province could pass without cheating; to Rin's guardians, who believed they'd finally be able to marry her off and further their criminal enterprise; and to Rin herself, who realized she was finally free of the servitude and despair that had made up her daily existence. That she got into Sinegard—the most elite military school in Nikan—was even more surprising.
But surprises aren't always good.
Because being a dark-skinned peasant girl from the south is not an easy thing at Sinegard. Targeted from the outset by rival classmates for her color, poverty, and gender, Rin discovers she possesses a lethal, unearthly power—an aptitude for the nearly-mythical art of shamanism. Exploring the depths of her gift with the help of a seemingly insane teacher and psychoactive substances, Rin learns that gods long thought dead are very much alive—and that mastering control over those powers could mean more than just surviving school.
For while the Nikara Empire is at peace, the Federation of Mugen still lurks across a narrow sea. The militarily advanced Federation occupied Nikan for decades after the First Poppy War, and only barely lost the continent in the Second. And while most of the people are complacent to go about their lives, a few are aware that a Third Poppy War is just a spark away . . .
Rin's shamanic powers may be the only way to save her people. But as she finds out more about the god that has chosen her, the vengeful Phoenix, she fears that winning the war may cost her humanity . . . and that it may already be too late.
***
22 May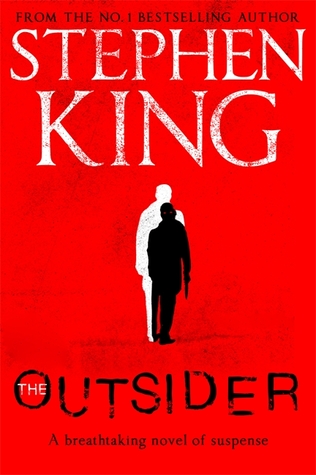 The Outsider by Stephen King
From #1 New York Times bestseller Stephen King, whose brand has never been stronger, comes one of his most propulsive and unsettling stories ever.
An eleven-year-old boy is found in a town park, hideously assaulted and murdered. The fingerprints (and later DNA) are unmistakably those of the town's most popular baseball coach, Terry Maitland, a man of impeccable reputation, with a wife and two daughters. Detective Ralph Anderson, whose son Maitland coached, orders an immediate and public arrest. Maitland is taken to jail, his claim to innocence scorned. Maitland has a foolproof alibi, with footage to prove that he was in another city when the crime was committed. But that doesn't save him either.
King constructs a propulsive plot, and a race against time to uncover the identity of a terrifying and diabolical killer who has left victims—and "perpetrators"—across the country, and who is on his way to his next horrific act.
King's psychological suspense is at its most riveting in this extraordinarily dramatic and eerie story. He is devastatingly vivid on the experience of being falsely blamed—the effect on the accused, the spouse, the children; the suspicion of friends, even the most loyal; the impossibility of ever being innocent again (if you are lucky enough to live). He is also masterful at showing us that supernatural monsters are startlingly like human beings who do monstrous things. 
***
29 May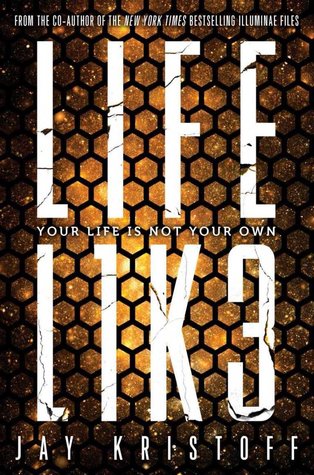 LIFEL1K3 by Jay Kristoff
On a floating junkyard beneath a radiation sky, a deadly secret lies buried in the scrap.
Eve isn't looking for secrets—she's too busy looking over her shoulder. The robot gladiator she's just spent six months building has been reduced to a smoking wreck, and the only thing keeping her Grandpa from the grave was the fistful of credits she just lost to the bookies. To top it off, she's discovered she can destroy electronics with the power of her mind, and the puritanical Brotherhood are building a coffin her size. If she's ever had a worse day, Eve can't remember it.
But when Eve discovers the ruins of an android boy named Ezekiel in the scrap pile she calls home, her entire world comes crashing down. With her best friend Lemon Fresh and her robotic conscience, Cricket, in tow, she and Ezekiel will trek across deserts of irradiated glass, infiltrate towering megacities and scour the graveyard of humanity's greatest folly to save the ones Eve loves, and learn the dark secrets of her past.
Even if those secrets were better off staying buried.
---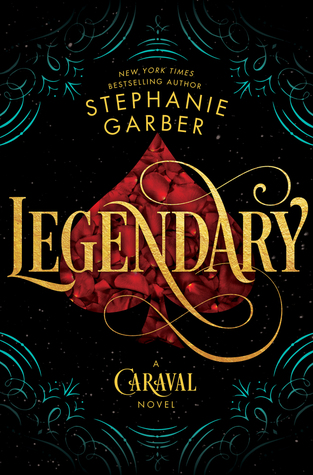 Legendary (Caraval, #2) by Stephanie Garber
Stephanie Garber's limitless imagination takes flight once more in the colorful, mesmerizing, and immersive sequel to the bestselling breakout debut Caraval
A heart to protect. A debt to repay. A game to win.
After being swept up in the magical world of Caraval, Donatella Dragna has finally escaped her father and saved her sister Scarlett from a disastrous arranged marriage. The girls should be celebrating, but Tella isn't yet free. She made a desperate bargain with a mysterious criminal, and what Tella owes him no one has ever been able to deliver: Caraval Master Legend's true name.
The only chance of uncovering Legend's identity is to win Caraval, so Tella throws herself into the legendary competition once more—and into the path of the murderous heir to the throne, a doomed love story, and a web of secrets…including her sister's. Caraval has always demanded bravery, cunning, and sacrifice. But now the game is asking for more. If Tella can't fulfill her bargain and deliver Legend's name, she'll lose everything she cares about—maybe even her life. But if she wins, Legend and Caraval will be destroyed forever.
Welcome, welcome to Caraval…the games have only just begun.
Goodreads Listopia for upcoming March releases:
Goodreads | Twitter | Instagram | Wattpad