Goodreads synopsis included.
6 March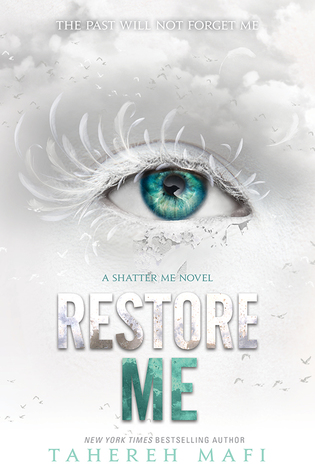 Restore Me (Shatter Me, #4) by Tahereh Mafi
Juliette Ferrars thought she'd won. She took over Sector 45, was named the new Supreme Commander, and now has Warner by her side. But she's still the girl with the ability to kill with a single touch—and now she's got the whole world in the palm of her hand. When tragedy hits, who will she become? Will she be able to control the power she wields and use it for good?
---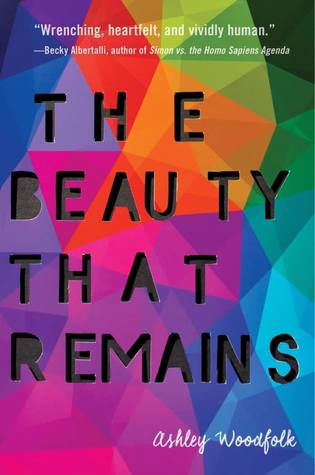 The Beauty That Remains by Ashley Woodfolk
Music brought Autumn, Shay, and Logan together. Death wants to tear them apart.
Autumn always knew exactly who she was—a talented artist and a loyal friend. Shay was defined by two things: her bond with her twin sister, Sasha, and her love of music. And Logan always turned to writing love songs when his love life was a little less than perfect.
But when tragedy strikes each of them, somehow music is no longer enough. Now Logan can't stop watching vlogs of his dead ex-boyfriend. Shay is a music blogger struggling to keep it together. And Autumn sends messages that she knows can never be answered.
Each of them wonders: How different would my life be if this hadn't happened? And now that it has . . . what's next?
---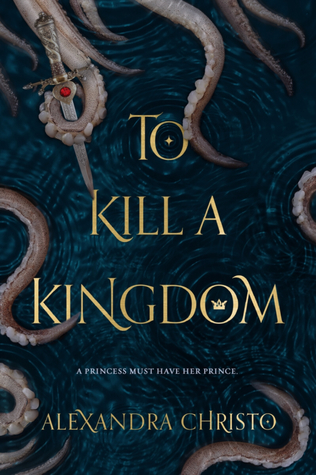 To Kill a Kingdom by Alexandra Christo
Princess Lira is siren royalty and the most lethal of them all. With the hearts of seventeen princes in her collection, she is revered across the sea. Until a twist of fate forces her to kill one of her own. To punish her daughter, the Sea Queen transforms Lira into the one thing they loathe most—a human. Robbed of her song, Lira has until the winter solstice to deliver Prince Elian's heart to the Sea Queen or remain a human forever.
The ocean is the only place Prince Elian calls home, even though he is heir to the most powerful kingdom in the world. Hunting sirens is more than an unsavory hobby—it's his calling. When he rescues a drowning woman in the ocean, she's more than what she appears. She promises to help him find the key to destroying all of sirenkind for good—But can he trust her? And just how many deals will Elian have to barter to eliminate mankind's greatest enemy?
---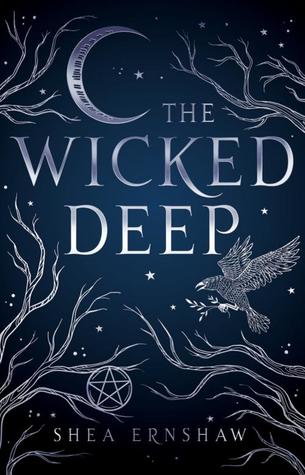 The Wicked Deep  by Shea Ernshaw
Hocus Pocus and Practical Magic meets the Salem Witch trials in this haunting story about three sisters on a quest for revenge—and how love may be the only thing powerful enough to stop them.
Welcome to the cursed town of Sparrow…
Where, two centuries ago, three sisters were sentenced to death for witchery. Stones were tied to their ankles and they were drowned in the deep waters surrounding the town.
Now, for a brief time each summer, the sisters return, stealing the bodies of three weak-hearted girls so that they may seek their revenge, luring boys into the harbor and pulling them under.
Like many locals, seventeen-year-old Penny Talbot has accepted the fate of the town. But this year, on the eve of the sisters' return, a boy named Bo Carter arrives; unaware of the danger he has just stumbled into.
Mistrust and lies spread quickly through the salty, rain-soaked streets. The townspeople turn against one another. Penny and Bo suspect each other of hiding secrets. And death comes swiftly to those who cannot resist the call of the sisters.
But only Penny sees what others cannot. And she will be forced to choose: save Bo, or save herself.
---
In Search of Us by Ava Dellaira
The author of the beloved Love Letters to the Dead returns with a parallel story of a mother and daughter each at age seventeen. Marilyn's tale recounts the summer she fell in love and set out on her own path. Angie's story is about her search for her unknown father.
This sweeping multi-generational love story introduces readers to mother-and-daughter pair Marilyn and Angie. To seventeen-year-old Angie, who is mixed-race, Marilyn is her hardworking, devoted white single mother. But Marilyn was once young, too. When Marilyn was seventeen, she fell in love with Angie's father, James, who was African-American. But Angie's never met him, and Marilyn has always told her he died before she was born. When Angie discovers evidence of an uncle she's never met she starts to wonder: What if her dad is still alive, too? So she sets off on a journey to find him, hitching a ride to LA from her home in New Mexico with her ex-boyfriend, Sam. Along the way, she uncovers some hard truths about herself, her mother, and what truly happened to her father.
***
13 March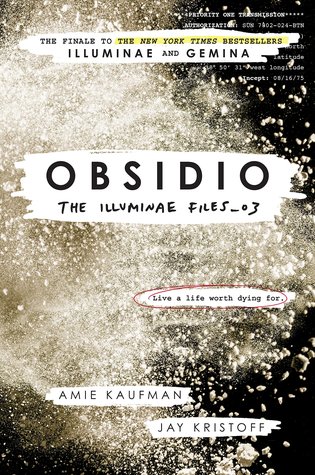 Obsidio (The Illuminae Files, #3) by Amie Kaufman & Jay Kristoff
Kady, Ezra, Hanna, and Nik narrowly escaped with their lives from the attacks on Heimdall station and now find themselves crammed with 2,000 refugees on the container ship, Mao. With the jump station destroyed and their resources scarce, the only option is to return to Kerenza—but who knows what they'll find seven months after the invasion? 
Meanwhile, Kady's cousin, Asha, survived the initial BeiTech assault and has joined Kerenza's ragtag underground resistance. When Rhys—an old flame from Asha's past—reappears on Kerenza, the two find themselves on opposite sides of the conflict. 
With time running out, a final battle will be waged on land and in space, heros will fall, and hearts will be broken.
---
Time Bomb by Joelle Charbonneau
A congressman's daughter who has to be perfect. A star quarterback with a secret. A guy who's tired of being ignored. A clarinet player who's done trying to fit in. An orphaned rebel who wants to teach someone a lesson. A guy who wants people to see him, not his religion.
They couldn't be more different, but before the morning's over, they'll all be trapped in a school that's been rocked by a bombing. When they hear that someone inside is the bomber, they'll also be looking to one another for answers.
---
In Sight of Stars by Gae Polisner
An emotional, full-hearted teen novel about love, loss, and mental health from award-winning author, Gae Polisner.
Seventeen-year-old Klee's father was the center of his life. He introduced Klee to the great museums of New York City and the important artists on their walls, he told him stories made of myths and magic. Until his death.
Now, forced to live in the suburbs with his mom, Klee can't help but feel he's lost all the identifying parts of himself—his beloved father, weekly trips to the MoMA, and the thrumming energy of New York City. That is until he meets wild and free Sarah in art class, with her quick smiles and jokes about his "brooding." Suddenly it seems as if she's the only thing that makes him happy. But when an act of betrayal sends him reeling, Klee lands in what is bitingly referred to as the "Ape Can," a psychiatric hospital for teens in Northollow.
While there, he undergoes intensive therapy and goes back over the pieces of his life to find out what was real, what wasn't, and whether he can stand on his own feet again. Told in alternating timelines, leading up to the event that gets him committed and working towards getting back out, Gae Polisner's In Sight of Starsis a gorgeous novel told in minimalist strokes to maximal effect, about what makes us fall apart and how we can put ourselves back together again.
***
20 March
Losing Leah by Tiffany King
Some bonds can't be broken.
Ten years after the tragic disappearance of her twin sister Leah, sixteen-year-old Mia Klein still struggles to exist within a family that has never fully recovered. Deep in the dark recesses of her mind lies an overwhelming shadow, taunting Mia with mind-splitting headaches that she tries to hide in an effort to appear okay.
Leah Klein's life as she knew it ended the day she was taken, thrust into a world of abuse and fear by a disturbed captor―"Mother," as she insists on being called. Ten years later, any recollections of her former life are nothing more than fleeting memories, except for those about her twin sister, Mia.
As Leah tries to gain the courage to escape, Mia's headaches grow worse. Soon, both sisters will discover that their fates are linked in ways they never realized.
***
27 March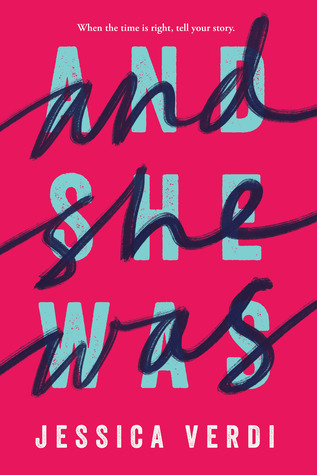 And She Was by Jessica Verdi
Dara's lived a sheltered life with her single mom, Mellie. Now, at eighteen, she's dreaming of more. When Dara digs up her never-before-seen birth certificate, her world implodes. Why are two strangers listed as her parents? 
Dara confronts her mother, and is stunned by what she learns: Mellie is transgender. The unfamiliar name listed under "father"? That's Mellie. She transitioned when Dara was a baby, shortly after Dara's birth mother died.
But Dara still has more questions than answers. Reeling, she sets off on a road trip with her best guy friend, Sam. She's determined to find the extended family she's never met. What she discovers—and what her mother reveals, piece by piece over emails—will challenge and change Dara more than she can imagine. 
From rising star Jessica Verdi, this is a gorgeous, timely, and essential novel about the importance of being our true selves.
Goodreads Listopia for upcoming March releases:
Goodreads | Twitter | Instagram | Wattpad