The Book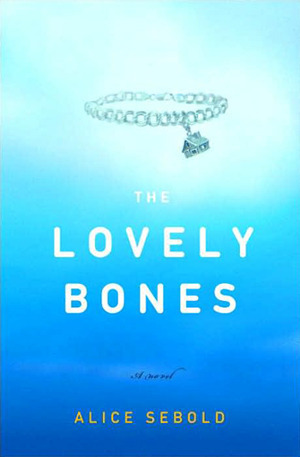 The Lovely Bones is a 2002 novel by Alice Sebold. It is the story of a teenage girl who, after being raped and murdered, watches from her personal Heaven as her family and friends struggle to move on with their lives while she comes to terms with her own death. The novel received much critical praise and became an instant bestseller.
Source: Wikipedia
Image Source: Goodreads
I bought this book on a whim when I realised that my sister already owned the Sherlock Holmes book I bought her and exchanged that one for this and I do not regret it at all. I had never heard about this author or book but I was immensely intrigued. At the time of purchase I'd been reading many books that focused on mental health and I wanted a bit of a change. This book was…scary. I don't know how else to explain how I felt. I liked the fact that it was told from the victim's POV because well…she was dead. I've read books that's been told from a 'spirit's POV but this one really stood out for me. I find books like this to be extremely realistic so I don't read too many of them.
The Movie
The Lovely Bones is a 2009 supernatural drama film directed by Peter Jackson and starring Mark Wahlberg, Rachel Weisz, Susan Sarandon, Stanley Tucci, Michael Imperioli, and Saoirse Ronan. The screenplay by Fran Walsh, Philippa Boyens and Jackson was based on the award-winning and bestselling 2002 novel The Lovely Bones by Alice Sebold.
Source: Wikipedia
Image Source: Google Images
I watched this movie quite a while after reading the book but the story is quite unforgettable so the memory was still fresh. I have a bad habit of taking days, sometimes even weeks, to finish watching one movie but The Lovely Bones was so interesting I couldn't tear myself away. I thought the cast was amazing and the movie was executed really well.
The Decision
As much as I liked the movie, I'm going with the book. I was more affected while reading than I was with watching. Since buying this book I've made more 'on the whim' purchases so that's a bonus. I'd probably end up rereading this book one day if I'm being honest.
Goodreads | Twitter | Instagram | Wattpad