I'm pretty sure most of us have read a book and fallen in love with the world it took place in. The way the author/character describes this magical (or not so magical) place is very important especially to us readers because we want to travel with the characters; see what they see, feel what they feel.
I've come across quite a few book worlds over the years that I pretty much have a set opinion on. I either love it and want to pack my bags because when are we leaving? Or…I want to hide behind a brick wall and never see its likeness again.
I will start in the order of my favourite worlds I'd want to live in instead of which I discovered first.
World of the Shadowhunter Chronicles
I've been yelling out into the high heavens that The Mortal Instruments is my favourite series, and since my death wouldn't be imminent upon my arrival, naturally I'd add this to book worlds I'd gladly live in.
I prefer The Infernal Devices over TMI because the way the Victorian Era was described makes me want to sit down for tea while we discuss how we're going to handle the demons that are running wild in the city. Obviously I'd have no internet which might pose a problem for me…
Either way, I'd love to see what I'd end up being if I stepped into this world. Shadowhunter, vampire, werewolf, warlock, faerie? A Demon?? *takes break to go find out*
Buzzfeed tells me I'm a shadowhunter. I can deal with that. I would've had a problem if I came out being a regular human. Nothing wrong with that but it's so…mundane. If I stepped into another world I wouldn't want to be what I am already, you know?
I always have difficulty choosing between Middle Earth and the Wizarding World. The time is now.
Wizarding World of Harry Potter

There are countless fans out there who's dreamt of living in the wizarding world. I can't even say how many stories I've read from people who waited for their Hogwarts letter to come when they turned eleven. I'd heard once that someone said J.K. Rowling created a cult which according to Merriam-Webster: "great devotion to a person, idea, object, movement, or work (such as a film or book) criticizing how the media promotes the cult of celebrity; especially :  such devotion regarded as a literary or intellectual fad" is not entirely wrong.
I myself have imagined being a witch and attending Hogwarts and becoming a Potions Mistress or a Professor…maybe I'd have even become a Healer. Who knows. Watching the Harry Potter movies and reading the books, then placing myself in those situations really makes me feel like I'm living the story. God bless JKR. She's helped so many people with this series and I find it amazing that there are people out there having Harry Potter themed baby showers and freaking out in general whenever new news about the fandom is released.
I'm just saying…if I'd attended Hogwarts, I don't think I would've disliked school Not at all.
Middle Earth
Oh the beautiful Middle Earth. I'm pretty sure I fell in love with this world at first site. I'd watched the LoTR movies before I started the books but the love was there, and it was real. I have yet to read The Return of the King but soon I'll devour it just like I did the others.
The world that J.R.R. Tolkien created is so beautiful and so amazing, I'd be honoured to live in it. Playbuzz tells me I'm a human. Hmm…apparently I'm proud of my people. Is there a downside to this? I don't know yet. We'll see how well I fare in battle.
I feel like going on an adventure right now. Where's is my Gandalf?
There's only one world I'm on the fence about. I can't decided whether I'd actually want to live there or not.
Inkworld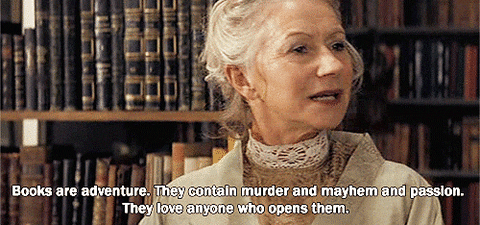 I watched the movie adaptation years ago and I didn't know that it was originally a book back then. It took me a while to actually read the book and when I did, I took my sweet old-time with it.
I liked the idea of the story. That for a gifted few, when they read out loud, they literally bring the story to life. That's awesome me thinks.
The reason why I'm on the fence about this is because imagine if I had this talent, and I lived in this world…I'd never be able to read to my kids. What if a monster popped out. No thank you.
Last but not least, the worlds I would not want to live in.
Panem
I love The Hunger Games trilogy. It's very good and I'd read it a million times over if I could. I would never want to live in that world though. Here I am, going about my business, and suddenly I hear my name being called out. No sir, I'm not here for this.
Another thing…many of these districts suffer because they are disregarded by those who believe themselves to be better. I'd feel bad no matter where I ended up. If I were a part of the poorer districts, I'd resent those that seem to have everything. If I were from a well off district…I'd resent myself because how could I live in luxury when there are people suffering and I could've helped.
Basically, it'd be a bad idea for me to live in this world. Nope, I do not volunteer.
The World of Ice and Fire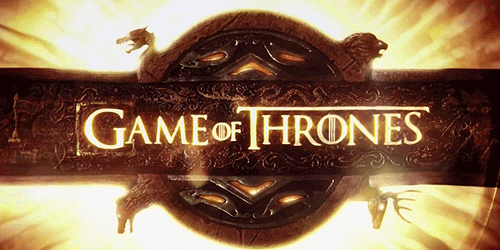 No, nope, nein, nee, la. Definitely not. I do not even want to risk what kind of power I'll have in this world, and if I have none, I'm doomed.
The lengths one has to go to in order to stay on top in this world is insane and I do not want any part of that.
I love the books and the show but that's as far as it goes for me. I'm getting shivers just thinking about it.
Honourable mentions:
Doctor Who

– Yeah!

Star Wars

– Yes, please

MCU

– That'd be cool

World of Hannibal Lecter

– Oh hell to the no
That concludes this post. It took me a while to figure out what should go and what should stay. I'm sure there are many other worlds that I'd either want to live in or not, but these were what came to mind first.
Thanks for stopping by,
Caron xx
Goodreads | Twitter | Instagram | Wattpad
Source: Gifs taken from Giphy.com