A little while ago I watched a video by Catriona from Little Book Owl on YouTube where she talking about DNF'ing books and I thought: 'Hey, why not'
To start off, for those who don't know what DNF is, it stands for 'Did Not Finish'. There are many reasons why a person can choose to DNF a book and I myself am no stranger to this act. My main reasons for DNF'ing a book revolves around a lot of things. I go through this whole thought process before I actually mark a book as Unfinished. Sometimes I say 'unfinished' because maybe I'll get back to the book but that's not always the case.
I've said in my Review Policy that I try not to judge a book by its author and there are one or two authors whose books I won't read because I've tried a few and there's no…spark for me.
Things that could possibly make me decide to DNF:
Annoying main character
Writing style that I'm not a fan of
I found the book boring
It ends up involving a genre that I have no interest in
The plot makes absolutely no sense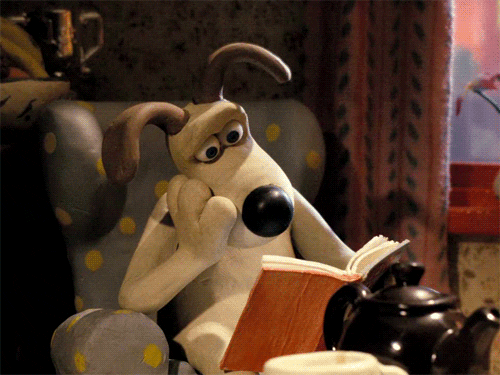 My main reason for DNF'ing would be an annoying MC. I don't care if any of the supporting characters are annoying, but if the MC is, then that's an issue for me. I have to go through this entire book that's narrated by this person who I imagine horrible things happening to and that poses a problem for me because sometimes I really want to like a book, but the MC gets in the way.
I applaud authors who have the guts to go out there and have their work published. It helps readers like myself have more books to look forward to. It helps reviewers help them get the word out that there's a new book on the market. I said in a post a while ago that even though anyone can write, there is some talent behind it. You have to be able to draw a person in and then also keep them interested. The writing style of an author plays a big part for me where reading is concerned. I may like the characters, the world, the plot, even how the author went about with the idea of the story. But if I don't like the writing style in general, everything else that the book holds would have to be really good to have me continue till the end. I've finished books that I didn't like (because of annoying characters, poor execution) just because I was a fan of the writing style. I do think that it's possible to grow as an author and become better so there's hope for everyone.
I have this thing, almost like a motto where I believe that if I'm not liking the book and/or I find it boring, life's too short for me to waste time on it. I can read any other book that I might enjoy a lot better. At first I thought that this was a bit mean but now I make no excuses. There are many books out there that want to be read so why should I use my energy reading something I'm not even enjoying? It's as simple as that. *Another thing to add is: if I feel like a book is sending me into a reading slump, I'll put it down and read something else and get back to it at another time.
I love unpredictability in a book. I live for it. When I'm hit with a plot twist, I feel giddy because the author got me this time. I actually want to say: I did not see that coming. Of course a book can have multiple genres and that's awesome. But if the book was categorised as a Fantasy/YA/Suspense, for example, that's what I'm going to expect. If I read this book and there's hardly any fantasy, no suspense because everything is so predictable and romance on every page, I'm not going to be happy. Why? Because…was Romance listed as one of the genres? No, it was not. I ge that to some this might not be a big deal but we each have our genres that we stay away from. Mine is Romance. I don't even watch RomComs (sometimes, but those are usually throwbacks to my preteen years). I've encountered a few books like these over the years and sometimes I feel tricked because what I read is not what I was promised. The betrayal is real.
A confusing plot can possibly ruin the story for me because what was the person trying to achieve? Sometimes I try really hard to understand and most time I shrug it off and end up DNF'ing the book because somewhere along the lines a game of Broken Telephone was played and what I heard is not what was said. Time to put that book down.
You'd think that with how much I write in these posts, that I'm saying all I need to say. Nope, I still talk a lot in my daily life.
Anyway, this was my take on DNF'ing books. Clearly I'm all for it if the situation calls for it. There are a few books that I'm going to get back to (Marley & Me, The Return: Midnight, The Sky is Everywhere) but it might take some time.
That's all for now.
Thanks for stopping by.
Till next time,
Caron xx
Goodreads | Twitter | Instagram | Wattpad
*Source: All images taken from Google Images