The Books
A Song of Ice and Fire is a series of epic fantasy novels by the American novelist and screenwriter George R. R. Martin. He began the first volume of the series, A Game of Thrones, in 1991 and had it published in 1996. Martin, who initially envisioned the series as a trilogy, has published five out of a planned seven volumes. The fifth and most recent volume of the series published in 2011, A Dance with Dragons, took Martin five years to write. He is still writing the sixth novel, The Winds of Winter.
Source: Wikipedia
Image Source: Goodreads
The TV Show was out for nearly 3 years already when I decided to start the Song of Ice and Fire series. I didn't want to read them because that's when my whole thing about not getting into the mainstream/current trends started. My classmates wouldn't stop talking about the show and how awesome it was so I got curious. It took me nearly all summer to finish GoT but I really enjoyed it. I read CoK and SoS the next year as part of buddy reads and probably finished them in just over a week respectively. I finished the last 2 late last year and now I'm waiting along with everyone else for book 6… *clock ticking in the distance*
The TV Show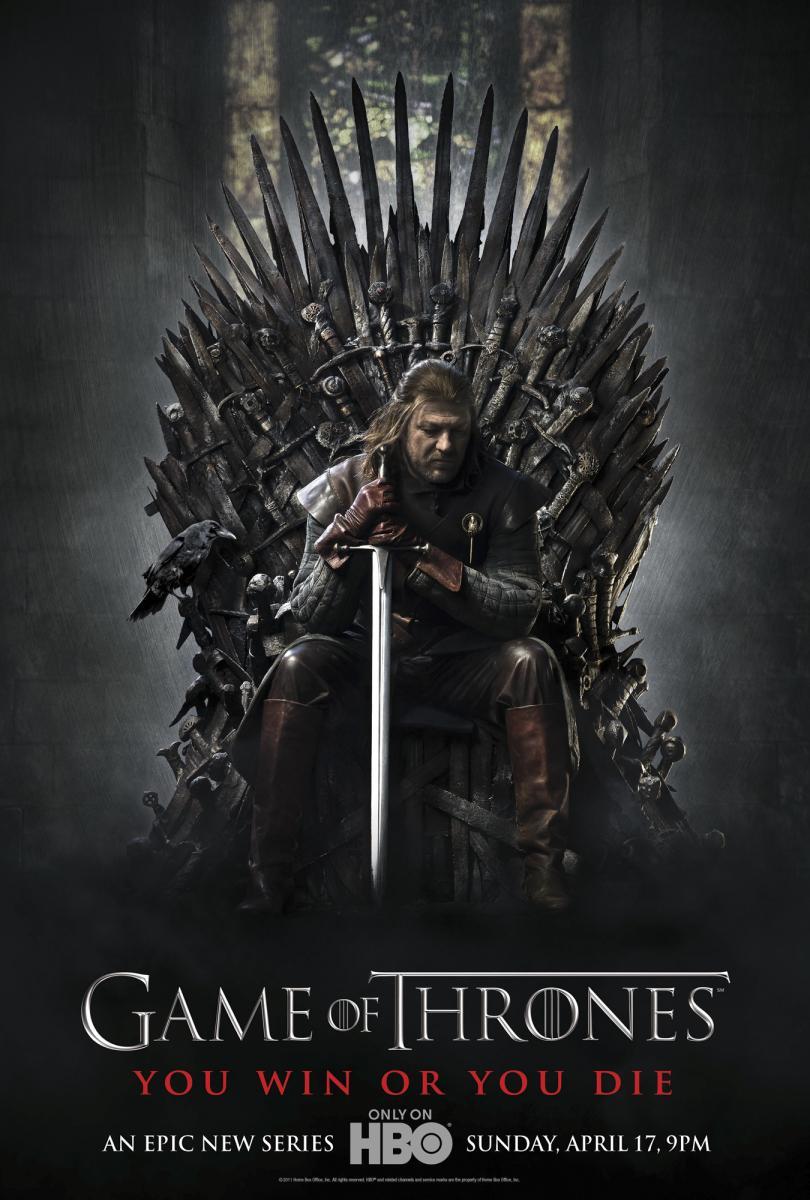 Game of Thrones is an American fantasy drama television series created by David Benioff and D. B. Weiss. It is an adaptation of A Song of Ice and Fire, George R. R. Martin's series of fantasy novels, the first of which is A Game of Thrones.

Source: Wikipedia
Image Source: Google Images
I swore I wouldn't start watching this show but I caved once again. I was on Tumblr one day and the episode of Joffrey's death had just aired the day before. There were gifs, pics and clips everywhere and people were going crazy. Since I had already finished GoT at this point, I was very happy by this news and promptly started watching the show.
The Decision
The show has long since forgone sticking to the main storyline of the books and so many changes have been made that barely compare the two anymore. I love the books and I love the show and sometimes I forgot that they're even related. I'd go with the show this time only because I'd gladly re-watch it whereas the books are bit intimidating.
Goodreads | Twitter | Instagram | Wattpad