Okay, so this RST is going to be slightly different from the others but not really. Who even cares, LORD OF SHADOWS COMES OUT TODAY!
Cassie Clare is my favourite author, this is no secret, and she could write a grocery list and I'd treat it like gold! I fell in love with TMI and TID from the moment I picked them up and my love for Cassie Clare as an author and a person has grown so much more over the years. She has written characters who have become a few of my favourite: Simon, Magnus, Alec and Isabelle and I cherish those moments I read about them.
When Lady Midnight came out last year I was there freaking out along with the rest of the fandom and it was a battle staying away from anything that could possibly be a spoiler to the book. Alas, I couldn't read the book immediately because of my book buying ban and had to wait till the Shadowhunter Academy bind-up was released.
Fast forward a few months and I ended up buying both Lady Midnight and Shadowhunter Academy as Christmas gifts to myself. I waited until the new year to start them because of 2016 goals and whatnot.
Guys! I don't even need to tell you because you already know, but the wait…omg the wait was frigging torture! Lady Midnight was so amazing and then I had to sit still and 'patiently' wait till LoS came out. Trust that I stayed away from those snippets Cassie Clare has been posting these last few weeks. I haven't even read the first couple of chapters that she released a few days ago. I want to go into this book totally blind…except from what I know from Lady Midnight. I haven't even read the synopsis.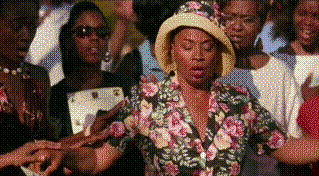 A few weeks ago I got so pissed at the bookstore (not the people, at the actual bookstore) because ACOWAR wasn't stocked the day it came out. As a joke, I decided to hop onto the bookstore's website and lo and behold! There was LoS waiting to be added to my cart. I didn't though because heaven knows how long delivery will take so I'm going to beg my dad to drive the half hour it will take to get me my precious.
I can't even begin to express how excited I am. I'm literally putting all other books on hold (ahem, ACOWAR as well) so that I can start LoS the second I get it. I was in tears when I saw that it was after midnight and realised that today is the 23rd of May.
Speaking of, I was wondering what else happens today and in all my excitement for LoS, I totally forgot that today is my brother's birthday. So uh, happy birthday, bro…but Lord of Shadows!
I'm trying to calm myself down because sleep must still happen but I honestly can't. My eyes hurt so bad because I've been up all day but THE EXCITEMENT IS TOO REAL!
I'm going to leave now before this gets even crazier. The wait has been to d*mn long and I've only been waiting 5 months. I can't.
Thanks for stopping by,
Caron xx
Goodreads | Twitter | Instagram | Wattpad
Source: Gifs taken from Giphy.com