Hi, my name is Caron and I read fanfic…yes, that kind. But who doesn't? Shh, don't judge.
I've been meaning to write this post for months now- it's been sitting in my drafts since mid 2016- and my new schedule finally gave me an excuse. More like urged me on as my other option is to think of a new idea.
I've been reading fanfiction for a while now, since 9th grade I think so approx. 7 years and it's gotten to the point where I've started shipping new couples because I've read almost all of the fics about my older ships.
I read anything from G to NC-17 and I feel like the G-rated stuff gets more of a reaction out of me because who can ignore fluff? That's tooth rotting sweet stuff and I'd be heartless not to feel anything.
When I get to that more…explicit in nature fics- mentally I'm like: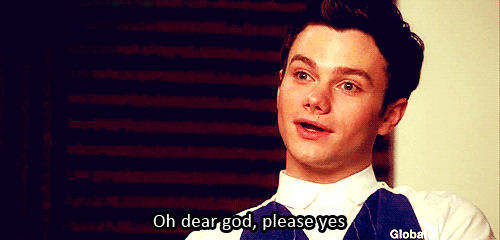 I've read this ish on the way to school, to work, on the two hour drive into the city and not a single expression was seen on my face. I've mastered the art of secretive undercover NC-17 reading. The only thing is though, that I get so into it, when someone calls my name I am so shocked, I fumble. Gotta work on that.
The thing about reading adult content in novels though… Now that's a whole other story.
I feel so scandalised. I have to remind myself that I'm 22. I'm a grown woman who doesn't need to feel shy, and yet I do. And you get those scenes that's so unexpected! Like, excuse you, but I did not sign up for this. I need that warning label.
Funny thing: I've read 5 out of the 6 books published in the Throne of Glass series as well as ACOTAR and ACOMAF all by SJM and I. Keep. Forgetting! With each new book I'm surprised and those scenes come at the oddest times. My heart can't handle this.
Don't even get me started on City of Heavenly Fire. I skipped over that part. Thank goodness it was barely a page but Cassie Clare, my innocence!
One scene I will never forget: I was reading Remember Me? by Sophie Kinsella. I was about 15 or 16 when I read that book and poor innocent Caron had to be subjected to the things that went on in between the pages. Every time I walk past the store Mont Blanc, I have to avert my eyes because of the flashbacks.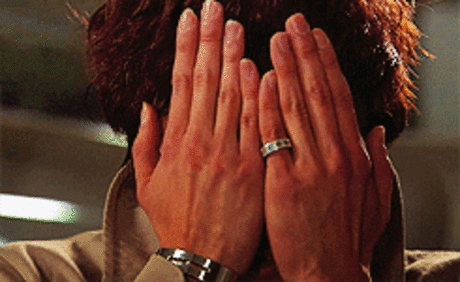 For the novels, there's still redemption for me. But for those fanfics…ha! I was doomed the moment I started.
I don't know why I was taking so long to write this post. I had fun.
Thanks for stopping by,
Caron xx
Goodreads | Twitter | Instagram | Wattpad