Goodreads Synopsis included.
7 February
Norse Mythology by Neil Gaiman
Introducing an instant classic—master storyteller Neil Gaiman presents a dazzling version of the great Norse myths.
Neil Gaiman has long been inspired by ancient mythology in creating the fantastical realms of his fiction. Now he turns his attention back to the source, presenting a bravura rendition of the great northern tales.
In Norse Mythology, Gaiman stays true to the myths in envisioning the major Norse pantheon: Odin, the highest of the high, wise, daring, and cunning; Thor, Odin's son, incredibly strong yet not the wisest of gods; and Loki, son of a giant, blood brother to Odin and a trickster and unsurpassable manipulator.
Gaiman fashions these primeval stories into a novelistic arc that begins with the genesis of the legendary nine worlds and delves into the exploits of deities, dwarfs, and giants. Once, when Thor's hammer is stolen, Thor must disguise himself as a woman, difficult with his beard and huge appetite, to steal it back. More poignant is the tale in which the blood of Kvasir, the most sagacious of gods, is turned into a mead that infuses drinkers with poetry. The work culminates in Ragnarok, the twilight of the gods and rebirth of a new time and people.
Through Gaiman's deft and witty prose emerge these gods with their fiercely competitive natures, their susceptibility to being duped and to duping others, and their tendency to let passion ignite their actions, making these long-ago myths breathe pungent life again.
---
Kings Cage (Red Queen, #3) by Victoria Aveyard
In this breathless third installment to Victoria Aveyard's bestselling Red Queen series, allegiances are tested on every side. And when the Lightning Girl's spark is gone, who will light the way for the rebellion?
Mare Barrow is a prisoner, powerless without her lightning, tormented by her lethal mistakes. She lives at the mercy of a boy she once loved, a boy made of lies and betrayal. Now a king, Maven Calore continues weaving his dead mother's web in an attempt to maintain control over his country—and his prisoner.
As Mare bears the weight of Silent Stone in the palace, her once-ragtag band of newbloods and Reds continue organizing, training, and expanding. They prepare for war, no longer able to linger in the shadows. And Cal, the exiled prince with his own claim on Mare's heart, will stop at nothing to bring her back.
When blood turns on blood, and ability on ability, there may be no one left to put out the fire—leaving Norta as Mare knows it to burn all the way down.
---
A Tragic Kind of Wonderful by Eric Lindstrom
In the vein of It's Kind of a Funny Story and All the Bright Places, comes a captivating, immersive exploration of life with mental illness.
For sixteen-year-old Mel Hannigan, bipolar disorder makes life unpredictable. Her latest struggle is balancing her growing feelings in a new relationship with her instinct to keep everyone at arm's length. And when a former friend confronts Mel with the truth about the way their relationship ended, deeply buried secrets threaten to come out and upend her shaky equilibrium.
As the walls of Mel's compartmentalized world crumble, she fears the worst–that her friends will abandon her if they learn the truth about what she's been hiding. Can Mel bring herself to risk everything to find out?
In A Tragic Kind of Wonderful, Eric Lindstrom, author of the critically acclaimed Not If I See You First, examines the fear that keeps us from exposing our true selves, and the courage it takes to be loved for who we really are.
---
Beware the goblin men and the wares they sell.
All her life, nineteen-year-old Liesl has heard tales of the beautiful, mysterious Goblin King. He is the Lord of Mischief, the Ruler Underground, and the muse around which her music is composed. Yet, as Liesl helps shoulder the burden of running her family's inn, her dreams of composition and childish fancies about the Goblin King must be set aside in favor of more practical concerns.
But when her sister Käthe is taken by the goblins, Liesl journeys to their realm to rescue her sister and return her to the world above. The Goblin King agrees to let Käthe go—for a price. The life of a maiden must be given to the land, in accordance with the old laws. A life for a life, he says. Without sacrifice, nothing good can grow. Without death, there can be no rebirth. In exchange for her sister's freedom, Liesl offers her hand in marriage to the Goblin King. He accepts.
Down in the Underground, Liesl discovers that the Goblin King still inspires her—musically, physically, emotionally. Yet even as her talent blossoms, Liesl's life is slowly fading away, the price she paid for becoming the Goblin King's bride. As the two of them grow closer, they must learn just what it is they are each willing to sacrifice: her life, her music, or the end of the world.
---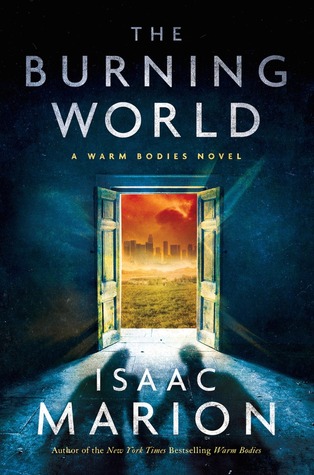 The Burning World (Warm Bodies, #2) by Isaac Marion
Being alive is hard. Being human is harder. But since his recent recovery from death, R is making progress. He's learning how to read, how to speak, maybe even how to love, and the city's undead population is showing signs of life. R can almost imagine a future with Julie, this girl who restarted his heart—building a new world from the ashes of the old one.
And then helicopters appear on the horizon. Someone is coming to restore order. To silence all this noise. To return things to the way they were, the good old days of stability and control and the strong eating the weak. The plague is ancient and ambitious, and the Dead were never its only weapon.
How do you fight an enemy that's in everyone? Can the world ever really change? With their home overrun by madmen, R, Julie, and their ragged group of refugees plunge into the otherworldly wastelands of America in search of answers. But there are some answers R doesn't want to find. A past life, an old shadow, crawling up from the basement.
***
14 February
American Street by Ibi Zoboi
On the corner of American Street and Joy Road, Fabiola Toussaint thought she would finally find une belle vie—a good life.
But after they leave Port-au-Prince, Haiti, Fabiola's mother is detained by U.S. immigration, leaving Fabiola to navigate her loud American cousins, Chantal, Donna, and Princess; the grittiness of Detroit's west side; a new school; and a surprising romance, all on her own.
Just as she finds her footing in this strange new world, a dangerous proposition presents itself, and Fabiola soon realizes that freedom comes at a cost. Trapped at the crossroads of an impossible choice, will she pay the price for the American dream? 
***
21 February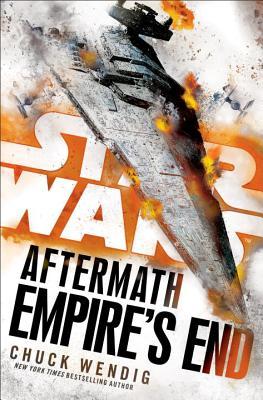 Empire's End (Star Wars: Aftermath, #3) by Chuck Wendig
Following "Star Wars: Aftermath" and "Star Wars: Life Debt," Chuck Wendig delivers the exhilarating conclusion to the "New York Times" bestselling trilogy set in the years between "Return of the Jedi" and "The Force Awakens."
>>>>>>>>><<<<<<<<<
>>>>>>>>><<<<<<<<<
---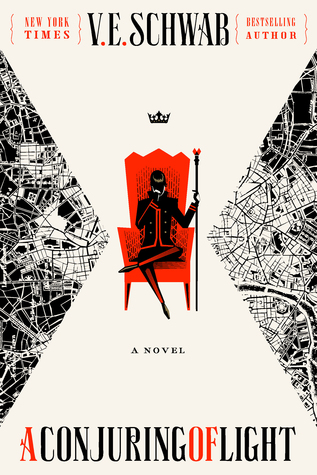 A Conjuring of Light (Shades of Magic, #3) by V.E. Schwab
The battle between four magical Londons comes to a head in this stunning finale to the New York Times bestselling Shades of Magic trilogy by rising star V. E. Schwab.
London's fall and kingdoms rise while darkness sweeps the Maresh Empire—and the fraught balance of magic blossoms into dangerous territory while heroes and foes struggle alike. The direct sequel to A Gathering of Shadows, and the final book in the Shades of Magic epic fantasy series, A Conjuring of Light sees Schwab reach a thrilling culmination concerning the fate of beloved protagonists—and old enemies.
***
28 February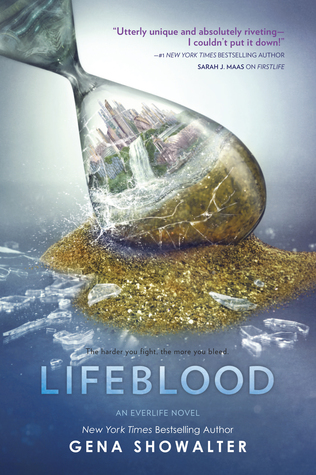 Lifeblood (Everlife, #2) by Gena Showalter
My Firstlife is over, but my Everlife is only now beginning.
With her last living breath, Tenley "Ten" Lockwood made her choice and picked her realm in the Everlife. Now, as the war between Troika and Myriad rages, she must face the consequences.
Because Ten possesses a rare supernatural ability to absorb and share light, the Powers That Be have the highest expectations for her future—and the enemy wants her neutralized. Fighting to save her Secondlife, she must learn about her realm from the ground up while launching her first mission: convincing a select group of humans to join her side before they die. No pressure, right?
But Ten's competition is Killian, the boy she can't forget—the one who gave up everything for her happiness. He has only one shot at redemption: beating Ten at a game she's never even played. As their throw-downs heat up, so do their undeniable feelings, and soon, Ten will have to make another choice. Love…or victory.
Goodreads Listopia for upcoming February 2017 releases:
Goodreads | Twitter | Instagram | Wattpad