Goodreads Synopsis included.
3 January
What happens when a superhero can beat the snot out of every villain with just one punch? Can he find an opponent to give his life meaning, or is he doomed to a life of superpowered boredom?
Nothing about Saitama passes the eyeball test when it comes to superheroes, from his lifeless expression to his bald head to his unimpressive physique. However, this average-looking guy has a not-so-average problem—he just can't seem to find an opponent strong enough to take on!
The human monster and hero hunter Garo cranks up the intensity of his destruction. As the damage increases, throwing the hero world into turmoil, Saitama decides it's the perfect time to develop an interest in martial arts and sneaks into a combat tournament. Meanwhile, the Class-S hero Metal Bat takes an assignment guarding a Hero Association executive and his son, and it isn't long before trouble appears!
---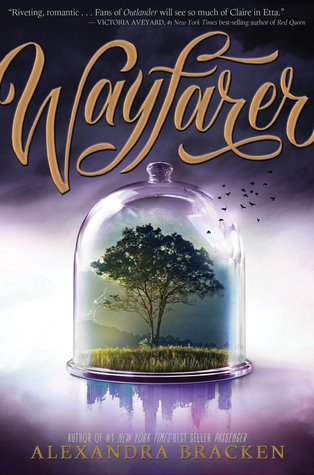 Wayfarer (Passenger, #2) by Alexandra Bracken
All Etta Spencer wanted was to make her violin debut when she was thrust into a treacherous world where the struggle for power could alter history. After losing the one thing that would have allowed her to protect the Timeline, and the one person worth fighting for, Etta awakens alone in an unknown place and time, exposed to the threat of the two groups who would rather see her dead than succeed. When help arrives, it comes from the last person Etta ever expected—Julian Ironwood, the Grand Master's heir who has long been presumed dead, and whose dangerous alliance with a man from Etta's past could put them both at risk.
Meanwhile, Nicholas and Sophia are racing through time in order to locate Etta and the missing astrolabe with Ironwood travelers hot on their trail. They cross paths with a mercenary-for-hire, a cheeky girl named Li Min who quickly develops a flirtation with Sophia. But as the three of them attempt to evade their pursuers, Nicholas soon realizes that one of his companions may have ulterior motives.
As Etta and Nicholas fight to make their way back to one another, from Imperial Russia to the Vatican catacombs, time is rapidly shifting and changing into something unrecognizable… and might just run out on both of them.
***
10 January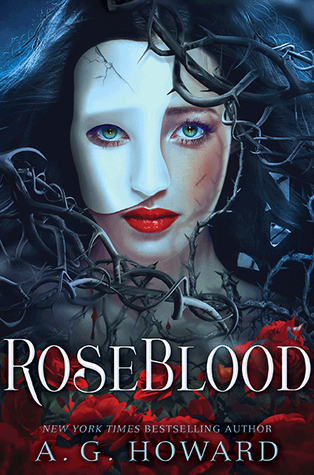 RoseBlood by A.G. Howard
In this modern day spin on Leroux's gothic tale of unrequited love turned to madness, seventeen-year-old Rune Germain has a mysterious affliction linked to her operatic talent, and a horrifying mistake she's trying to hide. Hoping creative direction will help her, Rune's mother sends her to a French arts conservatory for her senior year, located in an opera house rumored to have ties to The Phantom of the Opera.
At RoseBlood, Rune secretly befriends the masked Thorn—an elusive violinist who not only guides her musical transformation through dreams that seem more real than reality itself, but somehow knows who she is behind her own masks. As the two discover an otherworldly connection and a soul-deep romance blossoms, Thorn's dark agenda comes to light and he's forced to make a deadly choice: lead Rune to her destruction, or face the wrath of the phantom who has haunted the opera house for a century, and is the only father he's ever known.
***
17 January
Carve the Mark by Veronica Roth
Fans of Star Wars and Divergent will revel in internationally bestselling author Veronica Roth's stunning new science-fiction fantasy series.
On a planet where violence and vengeance rule, in a galaxy where some are favored by fate, everyone develops a currentgift, a unique power meant to shape the future. While most benefit from their currentgifts, Akos and Cyra do not—their gifts make them vulnerable to others' control. Can they reclaim their gifts, their fates, and their lives, and reset the balance of power in this world?
Cyra is the sister of the brutal tyrant who rules the Shotet people. Cyra's currentgift gives her pain and power—something her brother exploits, using her to torture his enemies. But Cyra is much more than just a blade in her brother's hand: she is resilient, quick on her feet, and smarter than he knows.
Akos is from the peace-loving nation of Thuvhe, and his loyalty to his family is limitless. Though protected by his unusual currentgift, once Akos and his brother are captured by enemy Shotet soldiers, Akos is desperate to get his brother out alive—no matter what the cost. When Akos is thrust into Cyra's world, the enmity between their countries and families seems insurmountable. They must decide to help each other to survive—or to destroy one another.
---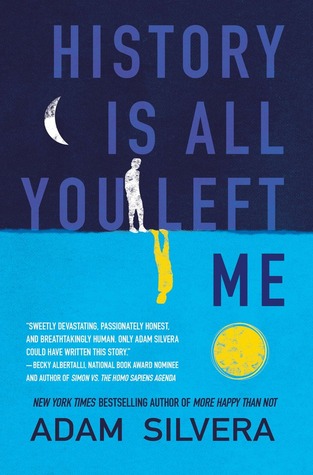 History Is All You Left Me by Adam Silvera
When Griffin's first love and ex-boyfriend, Theo, dies in a drowning accident, his universe implodes. Even though Theo had moved to California for college and started seeing Jackson, Griffin never doubted Theo would come back to him when the time was right. But now, the future he's been imagining for himself has gone far off course.
To make things worse, the only person who truly understands his heartache is Jackson. But no matter how much they open up to each other, Griffin's downward spiral continues. He's losing himself in his obsessive compulsions and destructive choices, and the secrets he's been keeping are tearing him apart.
If Griffin is ever to rebuild his future, he must first confront his history, every last heartbreaking piece in the puzzle of his life.
---
Buffy the Vampire Slayer Adult Colouring Book
Enter the world of Buffy the Vampire Slayer, the chosen one who wields the skill to fight vampires, demons, and the forces of darkness. Created by the multi-talented Joss Whedon and beloved the world over, your favorite characters and moments from the Buffy television series are all represented in this engrossing adult coloring book. Containing forty-five intricately-detailed original illustrations ready for you can add your own colors to Buffy and the good guys as well as all the big bad guys!
All artwork is original and created explicitly for this official Buffyadult coloring book.
Includes art from such Buffy regulars as Karl Moline, Rebekah Isaacs, Georges Jeanty, Yishan Li, Steve Morris, Newsha Ghasemi, and others!
***
24 January
The You I've Never Known by Ellen Hopkins
How do you live your life if your past is based on a lie? A new novel in both verse and prose from #1 New York Times bestselling author, Ellen Hopkins.
Arielle's life is a blur of new apartments, new schools, and new faces. Since her mother abandoned the family, Arielle has lived nomadically with her father as he moves from job to job. All she's ever wanted is to stay in one place for an entire school year, and it looks like she might finally get her wish. With a real friend, Monica, who might be even more than a friend soon, things are starting to look up.
But Arielle's life is upended—and not by her father, but by her mom, who reveals that she never left Arielle. Instead, Arielle's father kidnapped her, and her mom has been left searching ever since. She wants to take Arielle away, but Arielle has no connection with her mother, and despite everything, still loves her father. How can she choose between the mother she's been taught to mistrust and the father who sewed that suspicion?
***
31 January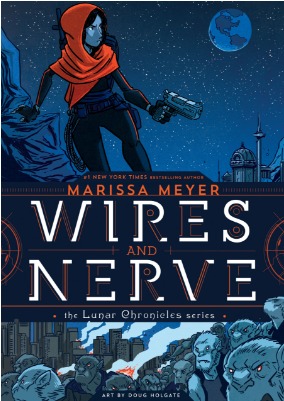 Wires and Nerve Volume 1 by Marissa Meyer
In her first graphic novel, #1 New York Times and USA Today bestseller Marissa Meyer follows Iko, the beloved android from the Lunar Chronicles, on a dangerous and romantic new adventure — with a little help from Cinder and the Lunar team.
In her first graphic novel, bestselling author Marissa Meyer extends the world of the Lunar Chronicles with a brand-new, action-packed story about Iko, the android with a heart of (mechanized) gold. When rogue packs of wolf-hybrid soldiers threaten the tenuous peace alliance between Earth and Luna, Iko takes it upon herself to hunt down the soldiers' leader. She is soon working with a handsome royal guard who forces her to question everything she knows about love, loyalty, and her own humanity. With appearances by Cinder and the rest of the Rampion crew, this is a must-have for fans of the bestselling series.
Goodreads Listopia for upcoming January 2017 releases:
Goodreads | Twitter | Instagram | Wattpad