Well would you look at that. 2016's over. This year went fast yea? I'm not just imagining that I think. As I was writing this post I forgot that it's my birthday on this day. Another post reminded me and then…it clicked. So I'm now 22…*Taylor Swift sings in the background* (I've been waiting for this moment since I was 17)

♥

♥

♥

♥
Obsessions of 2016
♥
♥
♥
♥
The Les Miserables 10th Anniversary Concert
Les Miserables in general
Cheese Balls. No lie. I would eat this for breakfast, lunch, dinner and as a snack in between if I could.
SuperwomanVlogs. I've been a fan since high school but I did a thing and went back to the beginning of her vlogging. That's love man.
Shadowhunters
Todrick Hall's Straight Outta Oz visual album. It's so beautiful. I cry every time I hear Lions and Tigers and Bears.
Bob Marley's music…'nuff said
…I mentioned Les Miserables right?
♥

♥

♥

♥

Favourite Book of the Year

♥

♥

♥

♥
And the winner is…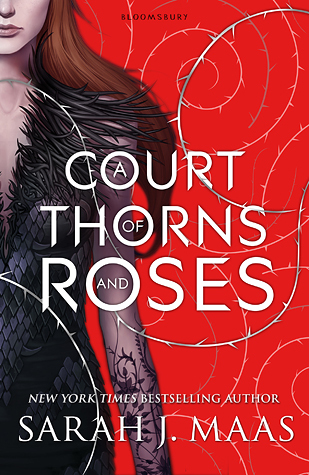 A Court of Thorns and Roses by Sarah J. Maas. I fell in love with this book from the first page. SJM never fails to impress me.
My Goodreads 2016 Year in Books
♥

♥

♥

♥

Motto of the Year

♥

♥

♥

♥
Well it wasn't really a motto, it was more of something I'd tell myself so that I wouldn't chicken out of it. It's '2016's the year for risks'
I'm not an adventurous person and I don't like change and I can't stand if my routine is messed up but this year if I felt like doing something, I'd go ahead and do it. Step out of my comfort zone a bit.
♥

♥

♥

♥

Changes Since the Last Few Years

♥

♥

♥

♥
During high school I decided that I wanted to tour Europe (I planned it so that it would happen after I completed my Masters) but I cancelled that because of my anxiety and my hermit-ness. That tour is back on! Yay for progress!! 😀 So ONE DAY…I'll be going to London- always wanted to go on the London Eye (I ADORE ferris wheels-says the girl that has a fear of heights), and I want to go to Rome and Athens because I love Ancient Greek & Roman mythology. And of course, Amsterdam because why not. I really do want to see the Anne Frank house though so that'd be a bonus. Germany should be added to the list too. What list? Let's make one now.
Please observe…a list:
London – Let us see the world! Or at least a portion of it over a vast distance
Cardiff – I just want to be in the place where Doctor Who was filmed
Rome (1)
Athens (2) –These two…totally Rick Riordan's fault. So thanks, I guess
Berlin – Time to check out that wall. (you guys know how I feel about WWII related stuff)
Amsterdam – Same, WWII stuff. Reading Anne Frank's diary really put things into perspective. Like, other books talk about the damages the war caused and it's always about violence…Anne spoke about how even with the messed up shizz going on outside, they were still trying to live.
Wiltshire – Those stones intrigue me
♥

♥

♥

♥

Favourite Quote of the Year

♥

♥

♥

♥
"He made me love him without looking at me." ~ Charlotte Brontë (Jane Eyre)
♥

♥

♥

♥
Random Happenings
♥
♥
♥
♥
I don't watch movies often because I prefer TV Shows but this year I've been catching up on movies that have been out for years and seeing what the fuss was all about. Most of them were watched because of my Movie vs Book segment.
A few of them:
V for Vendetta (OMG, I can't believe I was reluctant to watch this)
Angels & Demons as well as The Da Vinci Code
The Passion of the Christ (I just couldn't with this movie. No thank you. Reading about the pain is one thing…watching it is something else)
The Maze Runner (Loved it so much better than the book. 10/10 would recommend)
Les Misèrables – I don't think I need to say anything here
I decided to get back into K-drama because why not? I re-watched Boys Over Flowers and I cried, as I expected to. I don't know why but when the supposed jerk of a book/show suddenly proves that he cares (only happens with guys for me), I get all emotional and start crying. And I've started Pinocchio and that is a whole lot of drama over there.
♥

♥

♥

♥

The Trailer Intrigued Me

♥

♥

♥

♥
For 2016 movie releases.
The BFG by Roald Dahl
Miss Peregrine's Home for Peculiar Children by Ransom Riggs
Me Before You by Jojo Moyes
Fantastic Beasts and Where to Find Them by J.K. Rowling
A Monster Calls by Patrick Ness
The Girl on the Train by Paula Hawkins
The Jungle Book by Rudyard Kipling
Into the Forest by Jean Hegland
The Light Between Oceans by M.L. Stedman
Inferno by Dan Brown
I watched How to be Single without knowing it was a book. Enjoyed it a lot though.
♥

♥

♥

♥
I Leave You With These Words…
♥
♥
♥
♥
Don't give up. No matter what. Don't give up and don't worry. You may not know where the road is going to lead you but I'm telling you now that it's okay. There's no such thing as a sure thing so if you're confused, that's cool. If you don't know what you want from life or what life wants from you, continue. Go with the flow. It's all you can do to keep the ball rolling. No matter how many times life, people, things try to throw you off course, let them try. But Don't. Give. Up!
Thanks for the fairly good year! I hope you all have an amazing 2017.
Caron xx
Here's a kiss from Misha