#1
A Court of Thorns and Roses by Sarah J. Maas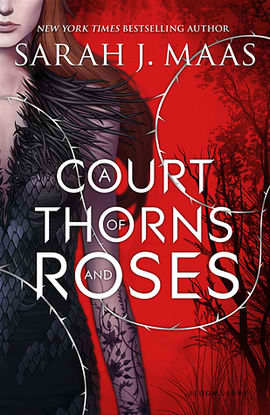 Beauty and the Beast is my favourite fairytale of all time so when I see something related to it, I immediately see what it's about. Reading ACOTAR brought me such joy- as I knew it would- and I couldn't stop reading. SJM seems to speak to me on a spiritual level and I am forever grateful that she put her writing out there for us to enjoy.
---
#2
Jane Eyre by Charlotte Brontë
I'm not a fan of the Classics but I am definitely a fan of Jane Eyre! I started out intrigued and I came out in love. This is now my ultimate favourite book. I want to read it over and over again, but I think it's best to put intervals in between. Jane Eyre seems to be one of those that has a permanent resting B- face except when it comes to emotions. There were times I laughed out loud and I teared up at the end because of how happy I was.
---
#3
Attachments by Rainbow Rowell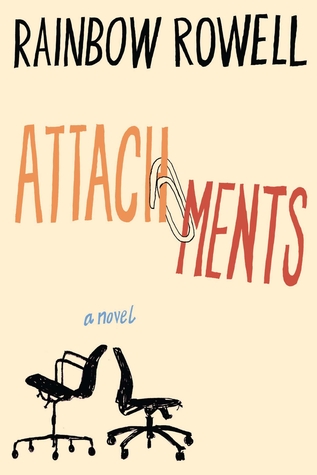 I did not want to read this book because it sounded creepy and stalker-ish and just plain weird. I didn't fancy reading about some creep who read in on two peoples' emails and then promptly fell in love with one of them. I decided to give Attachments a chance anyway because Rainbow Rowell. I was sorely mistaken because I loved this book. I can see myself reading it again.
See my review here.
---
#4
Harry Potter and the Cursed Child by J.K. Rowling, Jack Thorne & John Tiffany
I wasn't expecting a new Harry Potter book to come out but I welcomed this one with open arms. I got pre-ordered it and got it on the day it was released and finished it in just over 2 hours. I read it twice in that first week and I wasn't so impressed that second time but it's Harry Potter and Harry Potter is love.
See my review here.
---
#5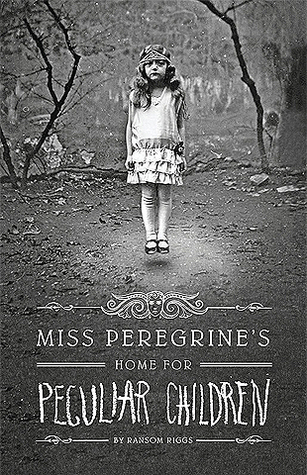 Miss Peregrine's Home for Peculiar Children by Ransom Riggs
I finished this book in a few hours. I read through the night and was thankful when the sun started rising. Even though this is a middle grade novel, it still has that creepy vibe. I had shivers at the description. The pictures freaked me out and that's why I held off on reading this book. I can't wait to pick up Hollow City.
---
#6
Divergent by Veronica Roth
I wasn't keen on reading The Divergent series any time soon but I did a silly thing and bought the trilogy and since my money was used for it, I had to read it… I don't know why I waited so long, I loved this first book so much. I've watched the movie too and while there were noticeable differences, I enjoyed that too.
---
#7
The Bone Collector's Son by Paul Yee 
I had a feeling that I was going to enjoy this book and I was not wrong. The synopsis drew me in and when I finally sat down to read the book I finished it in mere hours. I've always been interested in the workings of other cultures and this book touched up on the Chinese culture just enough to satisfy my curiosity.
See my review here.
---
#8
Inkheart by Cornelia Funke
I took such a long time to pick up this trilogy and by chance I decided to read the book this year since I've owned it for a while now. I watched the movie ages ago and thought it was so amazing. Peoples, let me tell you! This book was so much better than that movie. I loved both of course but after reading the book, there's no way they could've covered over 500 pages in a nearly 2 hour movie.
---
#9
The Book of Shade by K.C. Finn
I received this book from NetGalley and at the time I didn't understand the cover but now I do. The synopsis was interesting enough to get me to actually request the book. This was one of those books where you're glued to the pages and have absolutely no idea what's going to happen but for the life of you can't seem to turn away. 2017 is going to consist of me finishing this trilogy.
See my review here.
---
#10
Did I Mention I Love You? by Estelle Maskame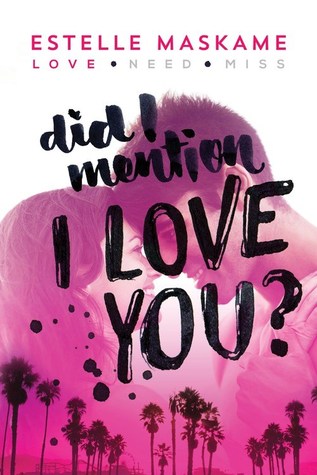 I didn't expect to come out of this book loving as much as I did. I thought it was going to be sappy and filled with too much romance, which it was but the way that Estelle wrote it was so amazing that I didn't even mind that this book fell in a genre I wasn't a fan of. Not to mention that cover. As pink as it is, I love these designs in particular.
See my review here.
Goodreads | Twitter | Instagram | Wattpad