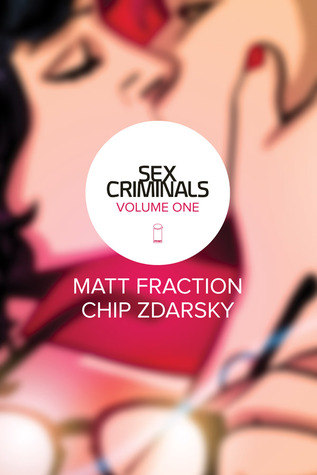 Goodreads Synopsis
Suzie's just a regular gal with an irregular gift: when she has sex, she stops time. One day she meets Jon and it turns out he has the same ability. And sooner or later they get around to using their gifts to do what we'd ALL do: rob a couple banks. A bawdy and brazen sex comedy for comics begins here!
By Matt Fraction (Satellite Sam, Hawkeye) and Chip Zdarsky (Prison Funnies, Monster Cops).
Named one of Time Magazine's top 10 graphic novels for 2013.
Collects SEX CRIMINALS #1-5
---
Orgasm charged criminals anyone? Well, alrighty then.
After she experiences her first orgasm, Suzie discovers that time stops and is freaked out because what? And then finds out that yes, that is weird and no, that certainly doesn't happen to everyone. She experiments further with this new ability of hers and uses 'The Quiet' to get away from the world's problems.
Years later, she meets Jon and after a night together, she discovers that he has the same ability as her. He calls it 'Cumworld'- I had to laugh at this- and uses that time to get away with things you wouldn't usually be able to.
Together these two team up and plan to save the library. Did I mention that Suzie is a book lover? She doesn't always read the books, she just can't see them being destroyed. So we have the 'Save Our Library' campaign and we see Jon and Suzie being hunted down by the Time Police in the process. A great adventure, really.
Characters: I really liked Suzie's characters. She was funny and witty and had an amazing 'I don't care' attitude about her.
Jon was carefree, which was great but he was also a bit of a bad influence.
Likes: I loved the concept of this comic, as weird as it was. I liked that this had a fast and addicting pace.
Overall Thoughts: I'm in love with this comic! I loved the writing, some fourth wall breaking going on there and the art was amazing. Especially the light shows while they're in The Quiet. I can't wait to start the next one.