4 July
What Remains – Garrett Leigh
I read this book a while ago and I fell in love with it. This is a fast paced novel about two men who are so obviously in love and then of course…heartbreak and disasters happen. I loved everything about this book and I'm so glad that the hard copy is coming out, now I can purchase a physical copy! This book definitely deserves a spot on my Top 10.
***
5 July
Saga Volume 6 – Brian K. Vaughn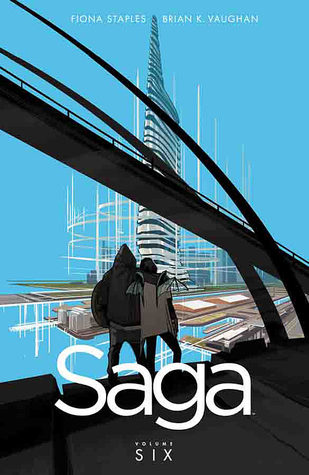 I have yet to start this series but I hope to soon. I have only heard good things about these books and I can't wait to get started.
I don't know much about what exactly these books are about but I do adore the covers. It's like a mixture of simple yet detailed. I just want to have the entire collection so that I can stare at them all day.
---
I feel like it's been so long since the previous volume came out! I have yet to read vols 3-6 but as more books are being printed, so does my motivation increase.
At the current moment, I think this is my favourite cover…Vol.3 but beat it actually. So much colour!!
***
8 July
Losing Hope (Hopeless #2) – Colleen Hoover
Remember that time when I said I'm going to start a Colleen Hoover book as soon as possible? Yea, that hasn't happened yet and here the sequel to Hopeless is already being released.
From what the reviews are telling me, it seems that before I start either of these books I need to re-evaluate everything that is my life and keep a box of tissues nearby because this is beautiful. Yep, okay. Got it.
***
12 July
The Land of Stories: An Author's Odyssey – Chris Colfer
The first time I heard that Chris Colfer started writing books I was like what? He writes? Awesome. I've of course seen him in Glee (who hasn't) but I'd love to experience his writing as well.
To be at book five already is super cool. One day soon I'll check out what these Land of Stories books are all about because books.
***
19 July
Click Here to Start – Denis Markell
I don't read Middle Grade too often but as I was going through the list of July releases as I do when I prepare for these posts, I found this book and this once I'm legit excited to pick up. So this kid's uncle died and leaves him [the kid] with this treasure but he has to go through these puzzles and stuff in order to get it. The fact that video games is the kid's life really helps him. The reviews for this book look pretty good. Soooon!!! You'll be mine. Mine, I tell you!
---
Signs of You – Emily France
What drew me to this book was the genre categorization. This is a contemporary, and let's admit it, the cover gives us that 'summer feel' but what I liked was that this is a mystery/thriller novel. Mystery contemporaries are my favourite kind. So this girl's mother dies 2 years ago but she suddenly starts seeing her mother at places…her 2 siblings as well except the 3rd one. This all sounds so interesting so I'm looking forward to see if the inside matches what the outside is selling.
---
Life Debt: Aftermath – Chuck Wendig

Yet another Star Wars book. I feel like these are coming out too quickly for me to catch up…and I haven't even started yet!
This is the sequel to Chuck Wendig's novel Aftermath. It's still before all that Force Awakens stuff happens so this is that 'what happened while you were away' bit. I try not to read the synopsis for these books because I like going into a book not knowing everything.
---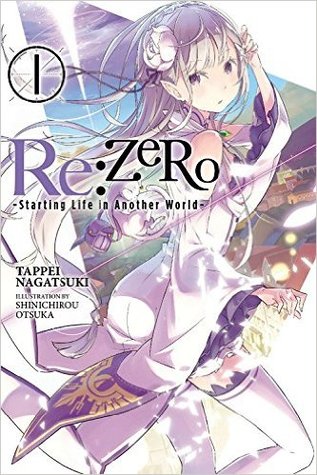 RE:Zero – Starting Life in Another World – Tappei Nagatsuki
Okay so imagine this: you want to go to the convenience store because…purchases, and then suddenly you find yourself flung into another world. Yea, good times.
I love time travel and this book involves that and more. This dude finds himself with the ability to time travel but in order to use it he has to die. Yes, as I said, good times.
***
26 July
P.S. I Like You – Kasie West
This sounds like your typical high school summer romance contemporary. Yes,because I just love that stuff… This is where the whole author thing comes in. I may not like the genre but I do like Kasie West's writing. That said, I'd gladly endure a couple hundred pages of cliche teenage romance just because. In any case, we all tend to search for that perfect summer read. It might be holiday right now, but who doesn't enjoy a book filled with high school drama now and then.
***
31 July
Harry Potter and the Cursed Child Parts I & II – J.K. Rowling, John Tiffany and Jack Thorne
*DRUM ROLL PLEASE!!!* This was purely by coincidence since I do these releases by date, but yes, WE HAVE SAVED THE BEST FOR LAST! Some don't agree with the continuation of Harry Potter because the story ended years ago with Deathly Hallows but if you love something, you'd accept even a portion of it no matter how small or different. I'm glad I get to experience this book (script) and see what the Magical World has been up to since old flat nose met his maker.