The Book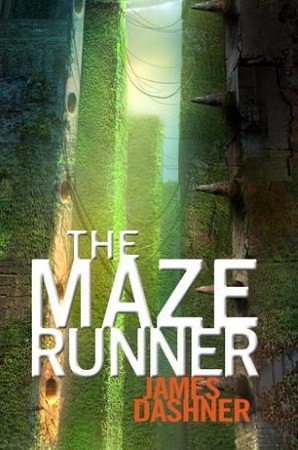 The Maze Runner is the first book in a young-adult post-apocalyptic dystopian science fiction pentalogy of the same name by James Dashner.[1][2]The novel was published on October 7, 2009, by Delacorte Press, an imprint of Random House, and was made into a 2014 major motion picture by 20th Century Fox.
Source: Wikipedia
I read the Maze Runner a while ago and I didn't enjoy it. It took me nearly a month to finish it and I almost abandoned the rest of the series. I liked the concept but the execution didn't appeal to me. I don't know if it was the pace, the writing style or my mood at the time that played a part in me not liking it but it was enough for me not to spare even a second glance at the remainder of the series.
The Movie
Source: Image taken from Google Images
The Maze Runner is a 2014 American dystopian science fiction action thriller film directed by Wes Ball, in his directorial debut, based on James Dashner's 2009 novel of the same name.
Source: Wikipedia
I recently watched The Maze Runner movie and I loved it! I was a bit skeptical and I had tried watching it before but I gave up only 10 minutes in. I decided to give it one more chance, knowing I was going to right a post about it and I'm glad I did because I thought it was amazing. There were obvious changes from the book and the movie (Thomas and Teresa's mind link thing?) but I found myself not minding that much.
The Decision
The movie. Definitely the movie. While I won't ever re-read the book (not even to see if I'll like it the second time around), I would re-watch the movie anytime, for sure. Separating the book and the movie is a better way to watch it because there are quite a few changes but I don't think it takes away from the original story. If I'm being honest, The movie really helped with me wanting to continue with the series.