7 June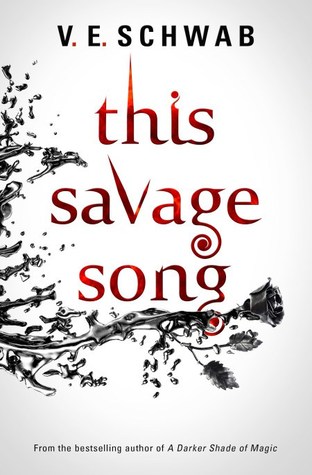 This Savage Song – Victoria Schwab
This sounds like a book that I'd love. I've never read a V.E. Schwab novel but monsters? Soul-sucking Sunai? What even is a Sunai? I see betayal…lovely, fiery betrayal. This has gotten a fairly good audience so far and I can't wait till I too have my hands on this. And this edition's cover though! Just look at it!
***
14 June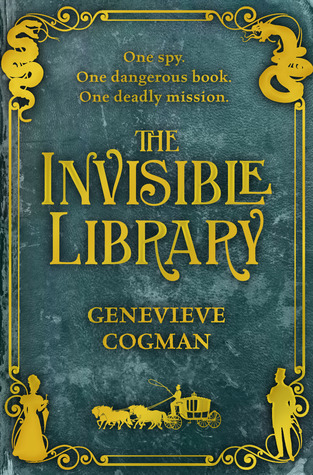 The Invisible Library – Genevieve Cogman
I found out about this book a couple of months ago when I talked about the second book in an Expected Releases post. The Invisible Library is being republished under Berkley Publishing Group. The name alone made me curious and once I found out that a library is actually involved a library and spies I needed this in my life.
---
Harry Potter: The Artifact Vault – Jody Revenson
This book has some text and never-before-seen art, photography, etc from  the Warner bros. archive.
Anything Harry Potter is acceptable in my book and I for one am looking forward to getting my hands on this piece. Look at that cover though! Isn't it just gorgeous?
***
15 June
Risuko: A Kunoichi Tale – David Kudler
This is set in Japan in the 1400s and it's a bit tough to look at it from a 2016 view point. I hope by the time this post goes up I'd have finished this book. It's a bit slow but it's going somewhere…I think
The cover is amazing though and the synopsis sound interesting enough.
---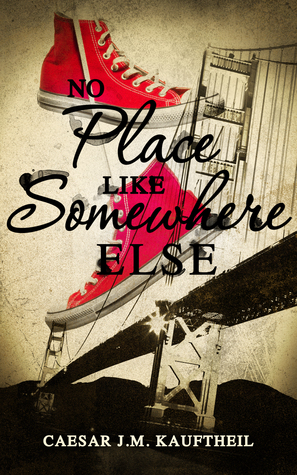 No Place Like Somewhere Else – Caesar J.M. Kauftheil
I read this and I loved it! Review coming soon. This book is just what the synopsis says and the title fits so well!  This is a book I'd gladly re-read. It was exciting, amazing and beautiful. This girl run away from all her emotions but sometimes…just maybe one time, isn't running the best option there is?
***
21 June
Full Share – Eliza Freed
I feel like this book is about simply…living. This girl's life has been complicated, as most of ours are and she just wants to be left alone. She rents a place on the beach and there discovers that there's no place to hide. I liked what the synopsis said and requested this book on a whim. I can't wait to start it.
---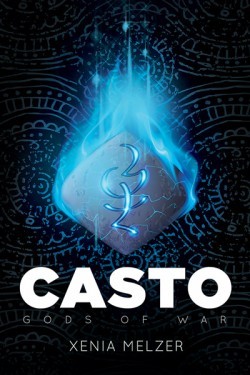 Casto – Xenia Melzer
I won't lie…this cover drew me in the first time I saw it. It's a rock, that's on fire. Blue fire! Demigods, Warlods. Love and war together…I feel like I was meant to read this book. And the fact that it's LGBT too! I've never read a book like this before so I'm incredibly excited to start it hopefully in the next week.
***
28 June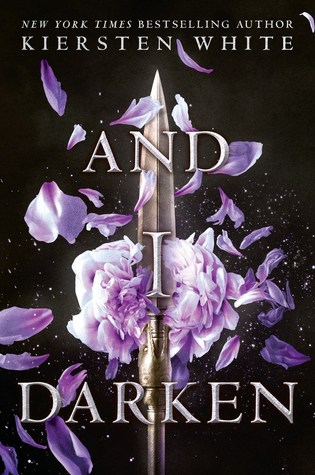 And I Darken – Kerstin White
Badass Princess. Check. Historical Fiction, Fantasy and Retelling combined. Check.
I'm actually looking forward to reading this book. I thought this would be my first Kiersten White read but I forgot that she wrote a short story in My True Love Gave to Me. Still, I can't wait to get started.
---
Hogwarts Classics – J.K. Rowling
This is much like the Hogwarts Library except that this only consists of Quidditch Through the Ages and The Tales of Beedle the Bard.
I was wondering why this was being republished because we already have the Hogwarts library but after some research I found out that 20% of the retail price is going to two charities of J.K. Rowling's choosing. Tt's for a good course and the new edition is simply gorgeous. Either way, it's a win-win.
---
Magic Bitter, Magic Sweet – Charlie N. Holmberg
The first line in the synopsis made my eyes lit up with joy. Maire, a baker as the ability of infusing her treats with emotions. How cool is that? She is captured and demanded to make sinister sweets- who would have thought- and she is visited by this mysterious person. I genuinely hope I'm in for a wild ride as the synopsis suggests.