The Book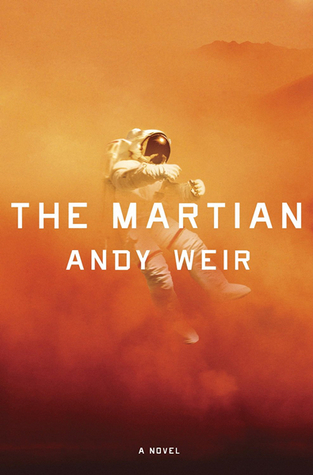 The Martian is a 2011 science fiction novel written by Andy Weir. It was his debut novel under his own name.[a] It was originally self-published in 2011;Crown Publishing purchased the rights and re-released it in 2014
Source: Wikipedia
I read this book in 2015 as part of a buddy read. I had heard nothing previously about this but I decided to give it a go anyway. The Martian is now one of my all time favourite books. After I read it I told anyone who'd listen and who read it after me that they had to push through. The first few chapters seemed boring because Mark was alone and only had himself to talk to but once you get past that, the rest of this book is the beautiful and amazing piece that you just want to experience over and over again. Also, Mark was totally uncensored which was awesome.
The Movie
Picture taken from Google Images
The Martian, a film adaptation directed by Ridley Scott and starringMatt Damon, was released in October 2015

Source: Wikipedia
[At the time of this post] I literally just watched The Martian last week and I wanted to slap myself for not having watched it sooner. I loved every minute. Seeing the book become a movie was amazing and Matt Damon was the perfect Mark Watney. I was laughing so much and I'm telling you, I cried. Everyone one the TV was clapping and I was crying because…actually I don't know why I was crying but it was beautiful.
The Decision
This is another tough one for me. I loved both the book and the movie and I'd gladly read/watch them again. I'll go with the movie for this one for the same reasons as If I Stay. Loved the book, but seeing it all playing out before my eyes on a screen just filled in all those holes.