Rainbow Rowell is the author of Fangirl, Eleanor & Park, Attachments, Landline and most recently Carry On. She also wrote a short story in the My True Love Gave to Me collection.
Her new book Kindred Spirits is set for release on March 3 2016. It a World Book Day UK book.
I havent' been a fan of Rainbow Rowell for very long. I think it's been about a year now (almost two). I jumped in when the Fangirl craze was ridiculous. I saw the book on tumblr and thought it was a manip because that's what people do. They play with your heart and tease you with awesome things. I researched and read reviews about the book and me being an actual fangirl, I went out and bought it ASAP. Of course I didn't read it immediately but I'm glad I waited for a buddy read and read it with a few other people. The experience was quite enjoyable. I fell in love with Cath and Levi and of course Simon and Baz! Which brings me to Carry On. Carry On is a story of Simon and Baz and it's supposed to be separate from the little snippets we get in Fangirl. I have the ebook and will read it while on vacation in December/January.
I have read Eleanor & Park, Landline and her short story in My True Love Gave to Me. I wasn't planning on getting Attachments because the guy in there seems a bit stalker-ish but I tend to buy most if not all of an author's works if they have a handle of books published. Go hard or go home, am I right?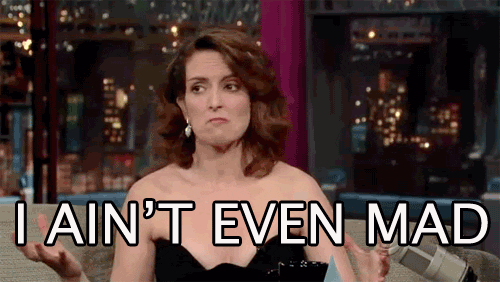 I've enjoyed reading all her stories and even though I didn't read Landline during Christmas I still loved it. It's currently my favourite of her books. I am planning on re-reading it once I get my TBR pile to a number that isn't shocking.
It's been two years since both Eleanor & Park and Fangirl came out and Rainbow Rowell has managed to make it onto so many people's favourite authors lists, mine included. I would definitely want to meet her at a book signing or something one day. Just to say thank you for writing such amazing books.
Rainbow's Website | Goodreads Page | Twitter