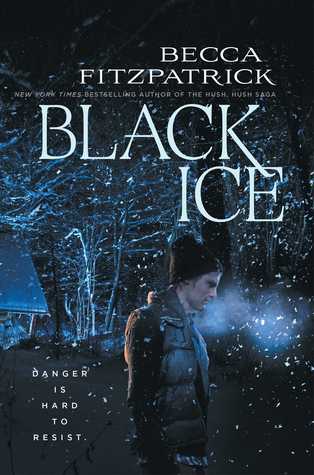 Goodreads Synopsis
Danger is hard to resist in this sexy thriller from Becca Fitzpatrick, the New York Times bestselling author of the Hush, Hush saga.
Brit Pheiffer has trained to backpack the Teton Range, but she isn't prepared when her ex-boyfriend, who still haunts her every thought, wants to join her. Before Britt can explore her feelings for Calvin, an unexpected blizzard forces her to seek shelter in a remote cabin, accepting the hospitality of its two very handsome occupants;but these men are fugitives, and they take her hostage.
Britt is forced to guide the men off the mountain, and knows she must stay alive long enough for Calvin to find her. The task is made even more complicated when Britt finds chilling evidence of a series of murders that have taken place there and in uncovering this, she may become the killer's next target.
But nothing is as it seems, and everyone is keeping secrets, including Mason, one of her kidnappers. His kindness is confusing Britt. Is he an enemy? Or an ally?
Black Ice is New York Times bestselling author Becca Fitzpatrick's riveting romantic thriller set against the treacherous backdrop of the mountains of Wyoming. Falling in love should never be this dangerous.
---
I have never read Becca Fitzpatrick's Hush Hush series and never planned to because it was so overhyped when I was in highschool. Everyone was reading it and I didn't want to join yet another gang of crazy teenage girls in the making. (I'm looking at you Twilight Saga fanatics)
Black Ice is a Thriller about Brit and Korbie going backpacking on a mountain range but halfway there, the weather decides to turn against them. They seek shelter and find two men willing to take them in for the night. That is where they learn that the weather was the least of their problems.
I don't usually read thrillers but I'm glad I picked up this book. It was a spur of the moment decision. I liked how everything came together to make the perfect puzzle. Becca Fitzpatrick really did a great job with the plot and character development.
Many movies I watch show that something goes bad at Spring Break. That's why I vowed not to go anywhere. I'll stay at home and snuggle with my books, thank you very much. Brit was very nonchalant about going up the mountain. Some people have more guts than others.
There were many times when I found myself yelling at the book; 'Don't do it! You're going to die!' but obviously that was to further advance the plot. I could get over those tiny little cliches because I knew something bigger was waiting around the corner.
All throughout the book, the characters motives aren't completely clear. But as I continued reading, I found out a little more about them and what the bigger picture was. My heart. I swear the amount of times this book made me have a near heart attack- I needed a doctor.
I learned that no matter the situation/person, people would go through or do anything to save face. To make themselves look good, because that's what they believe. In their minds, they're doing what best for themselves and those around them.
I'm hoping to start and complete the Hush Hush Saga in 2016.
Read: 21 February 2015
Rating: ✮✮✮✮✮
Publication Date: 1 January 2014
Link to Author's Goodreads Page: Becca Fitzpatrick