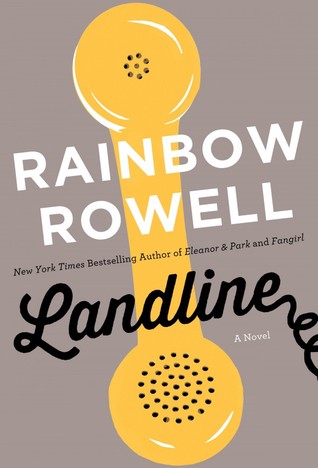 Goodreads Synopsis
Georgie McCool knows her marriage is in trouble; it has been in trouble for a long time. She still loves her husband, Neal, and Neal still loves her, deeply — but that almost seems beside the point now.
Maybe that was always beside the point.
Two days before they're supposed to visit Neal's family in Omaha for Christmas, Georgie tells Neal that she can't go. She's a TV writer, and something's come up on her show; she has to stay in Los Angeles. She knows that Neal will be upset with her — Neal is always a little upset with Georgie — but she doesn't expect him to pack up the kids and go home without her.
When her husband and the kids leave for the airport, Georgie wonders if she's finally done it. If she's ruined everything.
That night, Georgie discovers a way to communicate with Neal in the past. It's not time travel, not exactly, but she feels like she's been given an opportunity to fix her marriage before it starts…
Is that what she's supposed to do?
Or would Georgie and Neal be better off if their marriage never happened?
---
I've read Fangirl and Eleanor & Park and Rainbow Rowell's short story in My True Love Gave to Me (although I feel that last one wasn't her best) but I loved her writing style either way.
Landline focuses on Georgie McCool who is a workaholic and always choose her work over everything else, even her family. I thought this was very selfish of her because she only thought of herself and barely thought about how it would affect her family.
I fell in love with these characters. I loved the family dynamic and enjoyed the way everything played out. Georgie's family were nice and supportive and were mostly willing to listen to her.
Even though Georgie is the main character, I loved how Rainbow Rowell included life details of the other characters as well.
This book was all kinds of awesome and amazing and I loved every page. Attachments is the only book I still have to read and I can't wait for Carry On later this year.
Read: 28 February 2015
Rating: ✮✮✮✮✮
Publication Date: 8 July 2014
Link to Author's Goodreads Page: Rainbow Rowell