Cassandra Clare is the world renowned author of The Mortal Instruments series, The Infernal Devices Trilogy, The Bane Chronicles (along with Sarah Rees Brennan and Maureen Johnson) and The Magisterium Series (along with Holly Black)… just to name a few. She's written many other books that would seem too many to mention here. Go check out her Goodreads Page if you want to know more.
Cassandra Clare is in the works of Tales from Shadowhunter Academy which is from Simon Lewis' point of view and takes place after the events in City of Heavenly Fire. Early next year, the first book in The Dark Artifices trilogy- Lady Midnight is coming out. I can't wait! Some have said that enough is enough, but I'm not one of those. As long as she's willing to write and still has a story to tell, I'm there! After TDA, she has another trilogy set to come out, The Last Hours. TDA is set five years after TMI, focusing on Emma Carstairs and TLH is set around 1903 with the next generation of shadowhunters after TID.
Here's what Cassandra had to say about the future of the Shadowhunter World:
My plan at the moment is to do five Shadowhunter series, total. I don't know if I'll do any series in the Shadowhunter world beyond that. I don't know why five exactly — maybe because one of my major literary idols has always been Tamora Pierce and she did five series set in Tortall. 🙂 Maybe I think I have five stories to tell in this world. Maybe I'll get to the end and want to tell more. Maybe not — I have a stockpile of other worlds and stories in my head; I'm writing one of them by writing Magisterium now, but there are many others.
There is a special sort of enjoyment in developing stories in a created world, because you can take the rules you yourself have invented, and bend them or break them. You can create connections and history — the story of Isabelle's ruby necklace stretches back all the way to Vampires, Scones and Edmund Herondale. Then again, with a brand new world, you get to make everything up again. It's like: brand-new baby or adorable five-year old? They're both good.
(The five Shadowhunter series are TiD, TLH, TMI, TDA, and very far down the road, TWP. Don't even ask about that one! It's too far in the future! There are other Shadowhunter projects like The Bane Chronicles and the graphic novel project about the Circle, currently in planning stages and known as TST, but I'm not counting them: I'm only counting book series/trilogies written solely by me.)
You can find out more on her website www.cassandraclare.com
---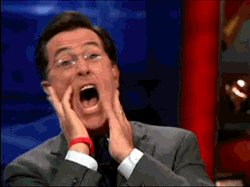 I had refused to read City of Bones when it came out because I didn't want another Twilight fiasco in my life. It was a dark time for me. My sister bought the book then already and I read it because it was part of a buddy read in January. (I also got the full TMI boxset for my birthday) I finished City of Bones and I died! I fell in love and managed to read the rest of the series by May of this year. I read it interwoven with TID in the order they were published and let me tell you, THE EXPERIENCE WAS BEAUTIFUL! When I found out that Cassandra wasn't done I said Thank You to all the writing gods. I needed this in my life. Cassandra Clare is easily my favourite author.
I would really like to meet her one day and just marvel in her existence. I hugged City of Heavenly Fire for almost half an hour after I finished it. That gargantuan of a book was the life and death of me. I love how she ends her stories. We'd be fine if she left it there but then she drags out this piece of thread we thought meant nothing and she's like 'What? You didn't think that was all did you? Got you!' I'd probably imitate a fish when I saw her because I'm not good with famous people. I turn to jelly. (I freaked out with Sylvester McCoy and kept blinking with Hayley Atwell. She's really beautiful, okay!)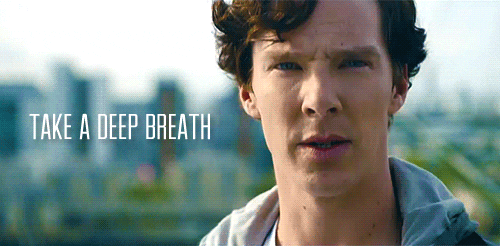 The point is that Cassandra Clare is an amazing writer and I'm sure she's an amazing person too. She spends so much of her energy and time in her work and I can feel it as I read it. Her heart is in it and once again, as long as she's willing I'll be there. All the praise to Cassandra Clare!