John Green is the best selling author of the widely known novel, The Fault in Our Stars. He also wrote Looking for Alaska, Paper Towns, An Abundance of Katherines, Let It Snow (along with Lauren Myracle and Maureen Johnson) and Will Grayson, Will Grayson (along with David Levithan). He also wrote the introduction for This Star Won't Go Out: The Life and Words of Esther Grace Earl.
Something that is not talked about often is that he wrote two books about zombies and corn? Zombicorns as well as The War for Banks Island.
John host a channel on Youtube –vlogbrothers– with his brother Hank and mostly talks about important things. He recently posted a video of him getting a tattoo and I was like what? But when I watched the video, I saw that it was an inkless tattoo and it will go away after a while. It says 'dftba' by the way. The video is hereis anyone is interested.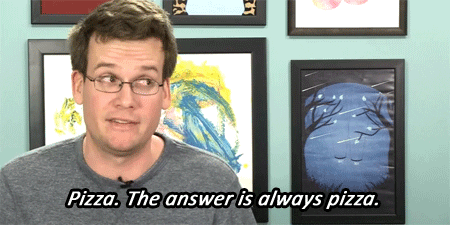 …as I said, important things.
John Green's books have won a few awards. Looking for Alaska won the 2006 Michael L. Printz Award and Abundance of Katherines was a 2007 Michael L. Printz Award Honor Book as well as a finalist for the Los Angeles Times Book Prize. Paper Towns won the Edgar Allen Poe Award for Best YA Mystery.
I have read most of John Green's YA works except Will Grayson Will Grayson, Zombicorns and The War for Banks Island.
I can't remember what made me pick up The Fault in Our Stars back in 2013 but I did and I haven't looked back since. I have read this one twice so far and will probably read it again sometime in the future. I had never read a cancer related book before and as it's clearly mentioned over and over in this book, it's not a cancer book because well… it's cliche. It's what's expected. Oh, you're sick? Write a book about it! To be honest I didn't like the movie. Don't shoot me. It's how I feel and everyone is entitled to their own opinion. Reason why I didn't like it: TFIOS is a not a small book. Sure, there are some who could breeze through it in a couple of hours but this is by no means a tiny book. The topic as well is pretty big. For the movie I think they tried to get everything in and it felt a bit rushed to me. I understand though, how could you leave anything out? The ENTIRE book was important, so no hard feelings. It's still on the list of Top 10 Books I'd Grab if There Was A Fire.
I adored An Abundance of Katherines. I giggled all throughout the second half of the book. Just think, a guy dated 19 girls all named Katherine. I had to see what that was about. I loved Looking for Alaska and my heart broke while reading it. John Green has a habit of tearing into you and pulling out your beating heart. Sure, it gets put back, but the scars remain. I read Let It Snow during summer of this year. I'm not weird, you're weird. Give me a break, the heat was getting to me. I was a bit disappointed with John's story in that collection but it's okay. Nobody's perfect.
I didn't like Paper Towns. *A moment of silence for all those who completely disagree with me* Once again, I'm entitled to my own opinion. I couldn't recall what made me dislike the book and was willing to re-read it but then I remembered how annoyed I felt while reading it. Maybe I'm not a fan of guys running after girls who don't think they matter in any shape or form.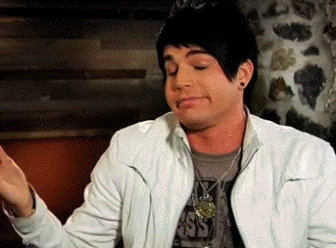 John Green is definitely one of my favourite authors. The feelings that I experience while reading his books are out of this world. I like feeling giddy when I get to the end. The reason he's one of my favourites isn't because of how many books I've read. It's the fact that I'd come back over and over again.