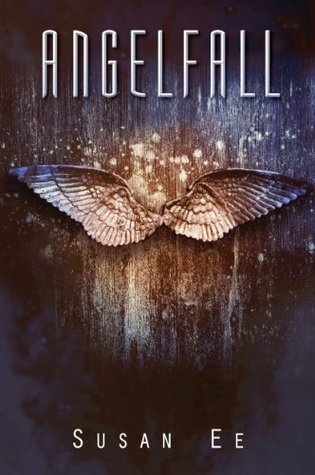 Goodreads Synopsis
It's been six weeks since angels of the apocalypse descended to demolish the modern world. Street gangs rule the day while fear and superstition rule the night. When warrior angels fly away with a helpless little girl, her seventeen-year-old sister Penryn will do anything to get her back.
Anything, including making a deal with an enemy angel.
Raffe is a warrior who lies broken and wingless on the street. After eons of fighting his own battles, he finds himself being rescued from a desperate situation by a half-starved teenage girl.
Traveling through a dark and twisted Northern California, they have only each other to rely on for survival. Together, they journey toward the angels' stronghold in San Francisco where she'll risk everything to rescue her sister and he'll put himself at the mercy of his greatest enemies for the chance to be made whole again.
---
The world as we know it is over. The angels have taken over.
Penryn, her mom and her sister stalk the streets looking for somewhere safe to stay but in the process her little sister, Paige gets taken by the angels and her and her mom are separated. Penryn finds Raffe, wings cut off, and dislikes him immediately because of what he is…an angel.
Penryn's main goal is to find her sister but along the way she encounters others who tell her they're part of the Resistance. She and Raffe joins them till they can get to where they need to be, the Angel's 'lair'.
I loved what this story had to offer. The idea of angels versus humanity certainly isn't new but Susan Ee gives us a different perspective. Usually people associate Angels with the good and the pure but in this book it wasn't the case. It was Angels vs. Demons and Both vs. Humanity.
We encounter things in this book that is a bit horrifying and terrible but that's all part of the apocalypse. There were parts that were downright disturbing. It's humanity's job to beat the system and find a way to survive. The monsters are extremely vivid. In face, all of the scenes are. And I think that's great, there's some left to the imagination and with others you can see the scenes play out in your head.
Shoutout to Dee and Dum. They reminded me a lot of the Weasley twins and it was a welcome sight.
Read: 18 January 2015
Rating: 
Publication Date: 21 May 2011
Link to Author's Goodreads Page: Susan Ee