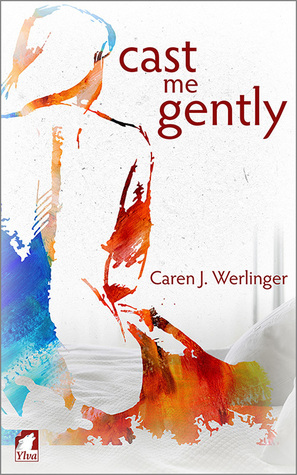 Goodreads Synopsis
Teresa Benedetto and Ellie Ryan couldn't be more different, at least on the surface.
Teresa still lives at home. As much as she loves her boisterous Italian family, she feels trapped by them and their plans for her life. Their love is suffocating her.
Ellie has been on her own for years, working hard to save up enough to live her dream of escaping from Pittsburgh to travel the world. Except leaving isn't that simple when she knows her brother is out on the streets of the city somewhere, back from Vietnam, but not home.
When Teresa and Ellie meet and fall in love, their worlds clash. Ellie would love to be part of Teresa's family, but they both know that will never happen. Sooner or later, Teresa will have to choose between the two halves of her heart—Ellie or her family.
Set in 1980, the beginning of the Reagan era and the decline of Pittsburgh's steel empire, Cast Me Gently is a classic lesbian romance.
---
I received this book from the publisher on NetGalley in exchange for an honest review.
Cast Me Gently is a book about family, love and what it means to overcome great obstacles that seem impossible at the time.
Teresa Benedetto comes from an Italian Catholic family who is set in their ways. She is thirty-four, still living with her parents and works in their family owned drug store.
We start out with Teresa experiencing the unfairness of what it is to be a women in the 1980s. She picks up on this and sometimes confronts the situation but is immediately shot down. Teresa was a very timid character and always did as she was told. I think that she had an amazing development of character as the story continued.
Ellie Ryan is twenty-six with nothing on her mind except finding her brother and saving up so that she can finally leave and travel the world. She too has her ups and downs and sometimes things didn't always work out for her. Due to certain events, Ellie is left to face the consequences of her actions and Teresa tells her "It felt like you never had to face an consequences for your actions. It felt like I paid instead." 
Teresa and Ellie become friends quite early in the story and it was beautiful seeing the way their relationship unfolded. I as the reader could pinpoint the moments they fell in love and I found that amazing. Every emotion they felt, I felt as if I were experiencing it along with them. Teresa's family would notice that something was different about her and I'd smile because I'd know what it was.
"I know that someday, I am going to love someone so much that I will wonder how I ever felt whole without them."
Ellie reminded me of a little puppy that I just wanted to pick up and hug and never let go of. I thought that she deserved all the love in the world. I'm glad that she found that in Teresa. Although, if you push hard enough, even those who you thought would never leave, might not return again.
This book takes you through the different cultures and how in this case, Italian families run and think. The family dynamic was strong and I think it played a huge part as a base for this story. The constant pull and push between family vs. love was just enough that I at one point thought that love should win because even though it's not blood, you can find family anywhere. This choice is difficult for Teresa to make because family is all she knows.
There are little things that Ellie does that has a big impact on how Teresa acts and thinks. It seems small at the time but I felt that it changed Teresa as a person and that was what mattered.
"Life does not always give you what you want, but it usually gives you what you need."
I loved reading this book and the emotions were so real. In all honesty, there was a moment when I cried. It was so beautiful. The writing style was amazing and I think this piece of work was perfect in every way.
This book could easily be one of the best books I've read in 2015.
Read: 17 August 2015
Rating: ✮✮✮✮✮
Expected Publication: 1 October 2015
Link to Author's Goodreads Page: Caren J. Werlinger