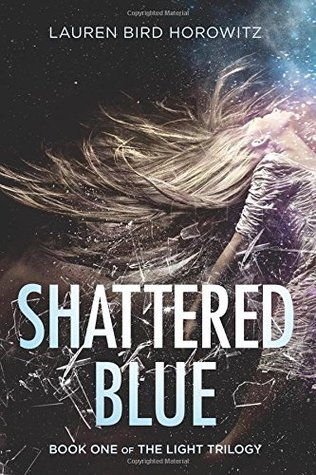 Goodreads Synopsis
For Noa and Callum, being together is dangerous, even deadly. From the start, sixteen-year-old Noa senses that the mysterious transfer student to her Monterey boarding school is different. Callum unnerves and intrigues her, and even as she struggles through family tragedy, she's irresistibly drawn to him. Soon they are bound by his deepest secret: Callum is Fae, banished from another world after a loss hauntingly similar to her own.
But in Noa's world, Callum needs a special human energy, Light, to survive; his body steals it through touch—or a kiss. And Callum's not the only Fae on the hunt. When Callum is taken, Noa must decide: Will she sacrifice everything to save him? Even if it means learning their love may not be what she thought?
---
I received this book from the publisher on NetGalley in exchange for an honest review.
This book plays out in three parts, focusing on Noa, Callum and Judah. As the story unfolds, we learn more about the characters and we find out that what we thought we knew about them were plots carefully placed to mislead us.
"Nothing goes back to how it was, it never will, it never does."
This book has quite an air for poems. Anyone who loves a good poem would certainly enjoy that. I feel that what Noa couldn't say in words, the feelings she couldn't express, came out in her poems. She didn't need to censor her thoughts, she could say them as they were.
In the beginning we meet Noa and her family still mourning from the loss of her older sister, Isla. At this point it had been a few months since the loss but the evidence shows. As Noa explains, what once with a happy and lively household has now become dull and quiet. The fact that Noa calls her mother 'Hannah' is so impersonal, it's as if she's withdrawing herself with no intent to mend the barrier. As mentioned above, Noa expresses her thoughts through her writing. She doesn't want to talk to anyone about Isla or what happened.
While still in Noa's point of view, Callum shows up and I was instantly drawn to him. The air of mystery that he held made me curious to find out what his story was. Noa has her two best friends, Miles and Olivia. Miles hates Callum and his obsession with wanting to catch Callum annoyed me and I wished he'd pass out so that he wouldn't ruin any plans that seemed important at the time. Callum being fae was one thing, but finding out what brought him to this world was another. We learn of his kind and he explains about the struggle back in his home world of Aurora. When Judah, Callum's younger brother comes through to this world as well, everyone is quick to pass judgement. I admit that I didn't like this character because of everything Callum had told Noa. At first when Callum and Judah come into contact for the first time after Callum was banished it is easy to tell that there is no love lost between the two brothers.
"It's hard to be completely honest with anyone else- even yourself. You can only risk it when there's trust."
It took me a while to finish this book and I couldn't understand why. I knew it wasn't because I disliked the story because I was enjoying it quite a bit. I found myself wondering what was going to happen because I was barely halfway through and there were so many directions the story could go.
As we approached the climax I thought that the story couldn't have been done yet. With what Judah led me to believe was that there were still truths that needed to be told. There is a final twist at the end that made my jaw drop. I did not see that coming and it had me smiling. The unpredictability was well appreciated.
With the way things were left, I do hope that we'll get a sequel in the future. I need to know what happens next. I enjoyed this book tremendously and I think it was an amazing novel. I'd gladly read more of Lauren Horowitz works in the future if the opportunity arises.
Read: 10 August 2015
Rating: ✮✮✮✮